Notes: Barry has message for doubters of NU's defense; things get a bit chippy; Morgan, Ozigbo milestones | Football
Mohamed Barry is aware of the narrative. The junior linebacker has heard it: Nebraska needs to rely on offense and points to win games.
So imagine how tickled Barry was after Saturday's 9-6 Husker win against Michigan State at Memorial Stadium, moments after Nebraska needed to rely on defense.
"They talk about high-pace, high-tempo, high-octane offense, and they almost think we should be a defense that gives up a lot of points," Barry said. "I always thought we could be a dominant defense that wins the games, as well as our offense being a dominant offense. We could have both and have a dominant team. Today we proved that our defense can win games as well."
The Huskers held the Spartans without a touchdown Saturday. The 289 yards allowed was the second-lowest output by an opponent this season. NU held Troy to 253 yards.
Nebraska also forced two turnovers, including a game-changing fumble in the fourth quarter when Antonio Reed sacked Michigan State quarterback Rocky Lombardi deep in Spartan territory.
pic.twitter.com/MWxes1Orc1

— Kayla Wolf (@kayla_mwolf) November 18, 2018
"A lot of people doubted this defense, doubted our capabilities to win a game ourselves," said Barry, who had a team-high eight tackles and now has 101 stops for the year. "We had moments at the start of the year that we could have won the game for our offense and this team, and were put in the same predicament.
"That's Blackshirt football right there."
D-Line plays part in turnovers: Nebraska's defensive line takes pride in its fumble recoveries. It had one at Ohio State. It had another in the fourth quarter Saturday when redshirt freshman tackle Damion Daniels fell on a fumble, which set up the game-tying field goal.
"He was so excited he couldn't even breathe," junior Carlos Davis said. "That's a drill that we do every week. To see it pay off and to see us recover fumbles and keep getting turnovers, that's big."
Nebraska has now forced 20 turnovers this season, eight more than last year. Nebraska has forced nine fumbles in the past three games.
Morgan sets all-time catches mark: Stanley Morgan etched his name on another line in the Husker record book when the senior caught an 8-yard out pass in the fourth quarter. It was his 182nd career haul and he passed Kenny Bell (181) on the career charts.
"I have to give props to all the guys that did it before me," said Morgan, who finished with four catches for 67 yards. "Those guys paved the way for me, so it's amazing to go out there and get that record and to have Kenny tell me to go get it."
Morgan, who set the single-season receiving yards record last year (986), has 923 yards this season. He also on Saturday tied Johnny Rodgers' school record for consecutive games with catches with 37.
Ozigbo runs hard, hits 1,000: With the nation's No. 1 rushing defense in town, Devine Ozigbo knew he would have his work cut out for him Saturday.
The senior rushed for 74 hard-earned yards on 18 carries, and that total pushed him pass the 1,000-yard mark for the season.
"The holes were closing fast today, faster than the average team," said the senior running back. "Those guys had very good pursuit on every level. It was very tough; when you see a crease you have to hit it as fast as you can because they are going to come fill it."
Ozigbo, now at 1,032 yards, became the first Husker to reach 1,000 rushing yards since Ameer Abdullah in 2014.
His pursuit of 1,000 is impressive considering he only had 90 yards on 29 attempts through the first three games of the season. He's averaging 117.8 yards over his past eight games.
Ozigbo's biggest run may have been his 8-yard burst on the Huskers' final drive, giving the Huskers a first down and icing the game.
"We ran one of our power plays (on the previous play). After Devine gets up, he just says, 'We've got to punch it in …,'" senior guard Jerald Foster said. "He's fired up and I was like, 'This is perfect.' So we ran the same exact play, go after them again. Nothing against Michigan State, but to be able to see another team completely drained … that's a great feeling. It's what you play for, it's what you work for, just to be able to get a big win."
Michigan State was giving up only 76.5 rushing yards per game. Nebraska had 103 Saturday.
Emotions run high: Saturday's game between the Huskers and Spartans got a bit heated despite the frigid temperatures.
There were multiple unsportsmanlike penalties called in the game, including two (one on each team) on one second-quarter drive, which resulted in a missed Michigan State field goal.
Barry was called for unsportsmanlike conduct after he came to the aid of sophomore corner Dicaprio Bootle, who had MSU lineman Tyler Higby lying on top of Bootle after the play was over.
Two plays later, Michigan State tight end Matt Dotson was called for unsportsmanlike conduct after jawing back and forth with NU senior safety Tre Neal.
"Obviously Michigan State is a phenomenal defense," NU sophomore tight end Jack Stoll said. "They're kind of known for being a real physical team, being No. 1 in rush defense. I just think it was one of those deals where we were matching their physicality and obviously things are going to kind of get chippy. At least we're not getting any penalties off of it, I'm good with it."
Barry said there was a little more emotion for him. He knows some of the Michigan State players, including running back and Georgia native Connor Heyward.
"Every time I hit him, I made sure he knew it," Barry said. "I have ties to that team. It was an emotional game and it just got more chippy."
Spielman doesn't suit up: The wind and cold didn't help Nebraska's offense. Neither did not having JD Spielman.
The sophomore wide receiver did not dress for the game after suffering an apparent foot injury against Illinois. NU coach Scott Frost said earlier in the week that Spielman, who has 66 catches for 818 yards, was day-to-day.
"We knew coming in this morning that he wasn't ready," said Frost, who is known for keeping injury updates under wraps.
Backup quarterback Noah Vedral also did not suit up. "He's just got a little strain," Frost said. "but it'll be all right."
Where's the game ball? "I didn't ask for the ball, somebody came up and handed it to me," Frost said. "But I probably won't give it back to equipment."
Michigan State vs. Nebraska, 11.17
Michigan State vs. Nebraska, 11.17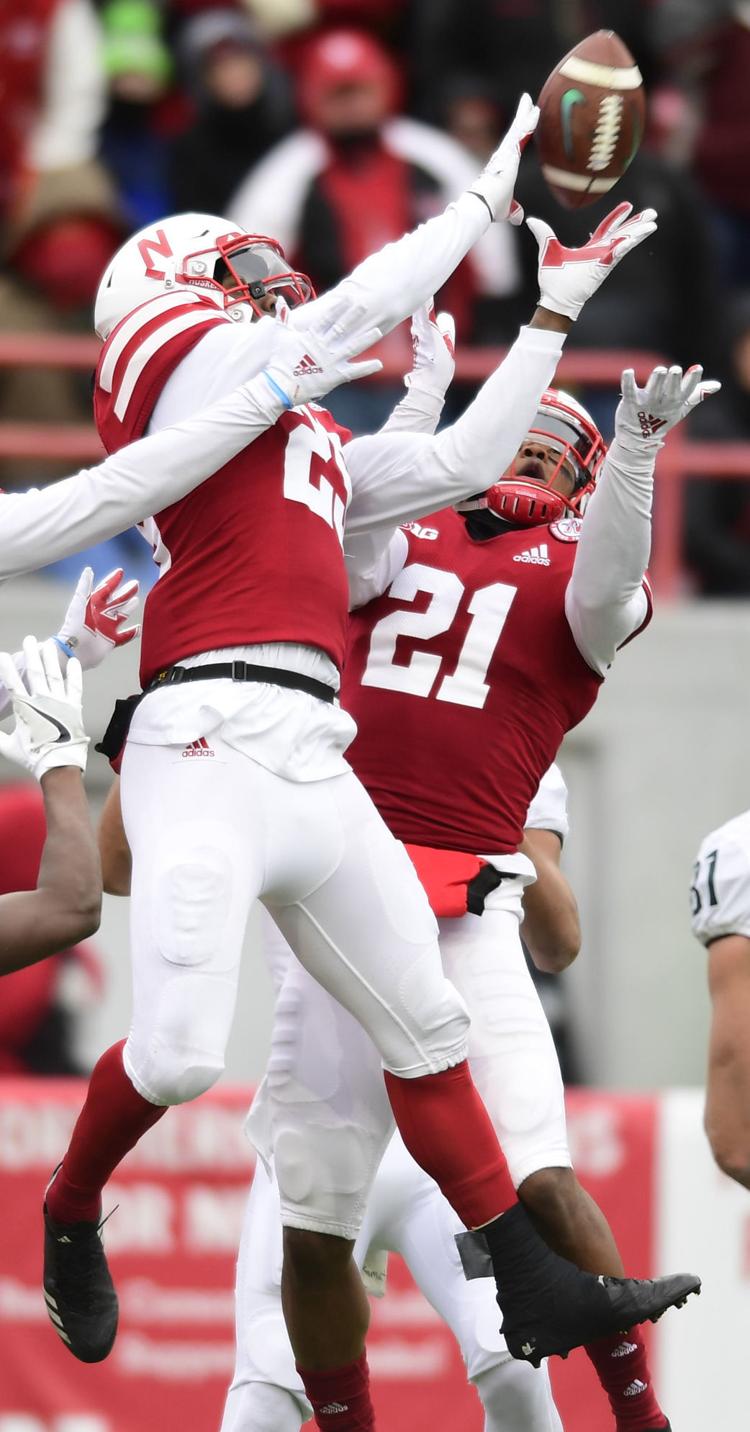 Michigan State vs. Nebraska, 11.17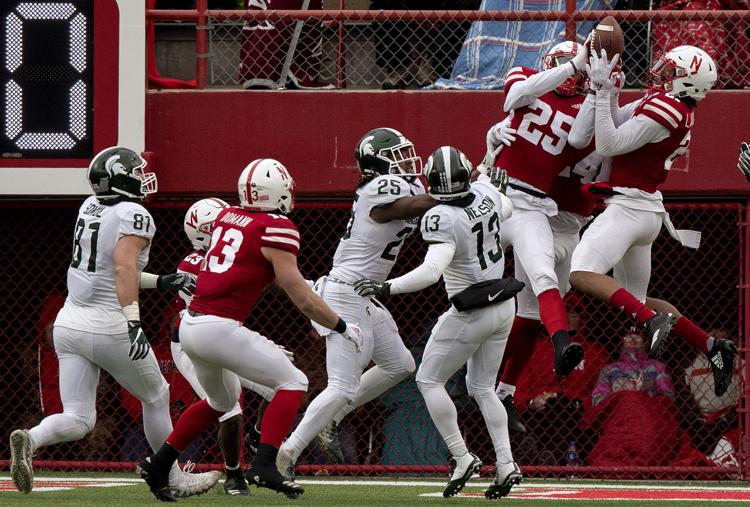 Michigan State vs. Nebraska, 11.17
Michigan State vs. Nebraska, 11.17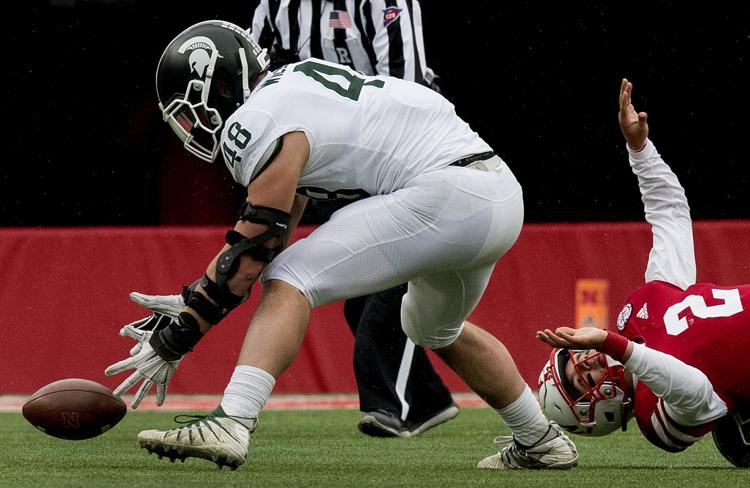 Michigan State vs. Nebraska, 11.17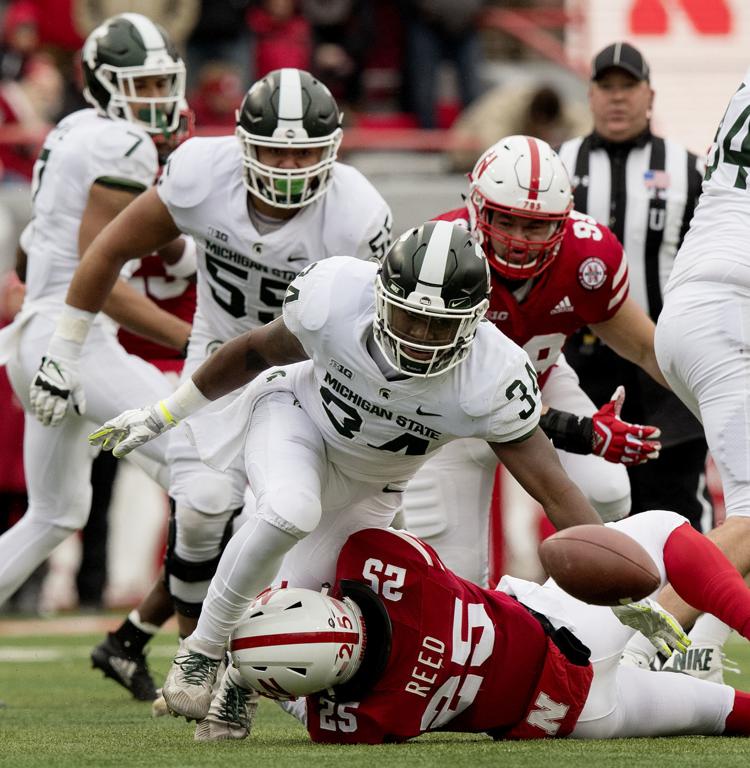 Michigan State vs. Nebraska, 11.17
Michigan State vs. Nebraska, 11.17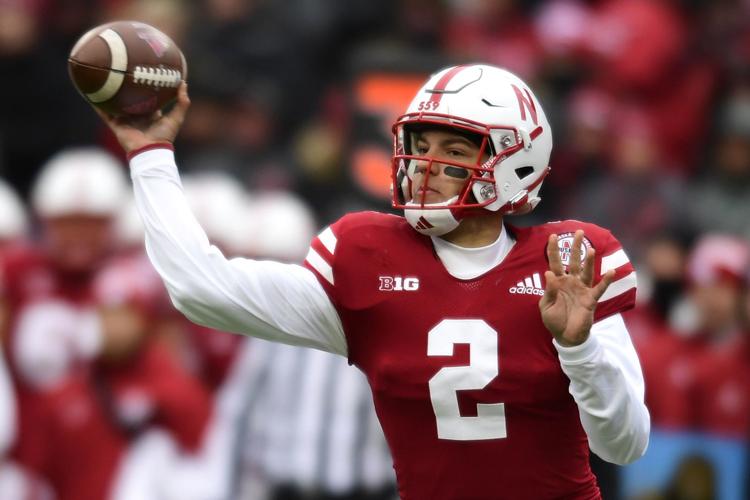 Michigan State vs. Nebraska, 11.17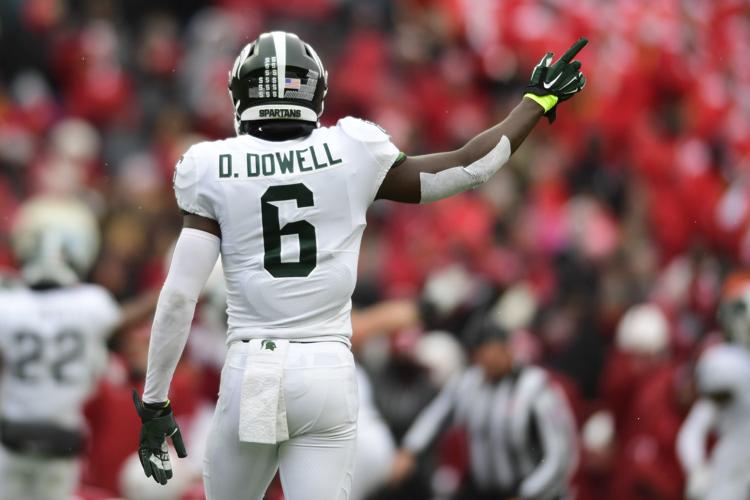 Michigan State vs. Nebraska, 11.17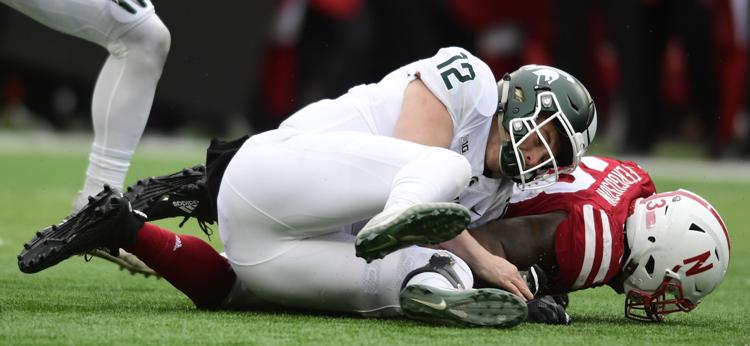 Michigan State vs. Nebraska, 11.17
Michigan State vs. Nebraska, 11.17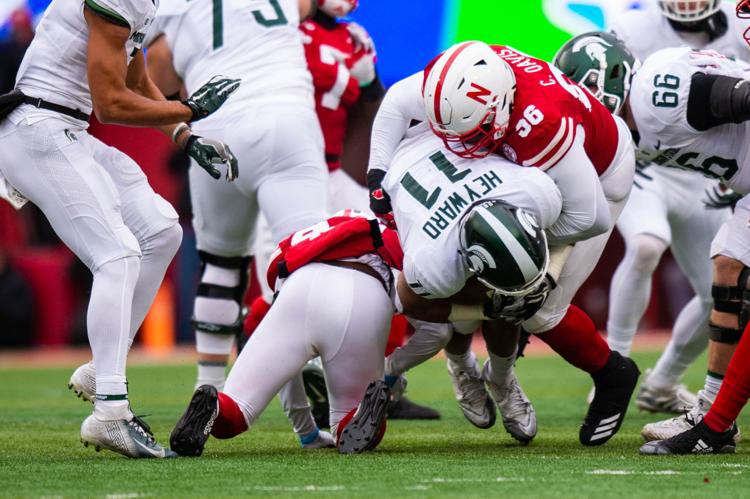 Michigan State vs. Nebraska, 11.17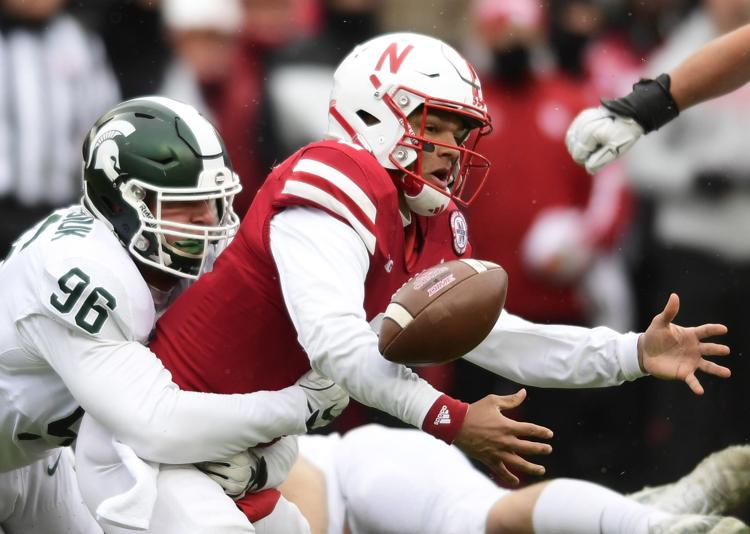 Michigan State vs. Nebraska, 11.17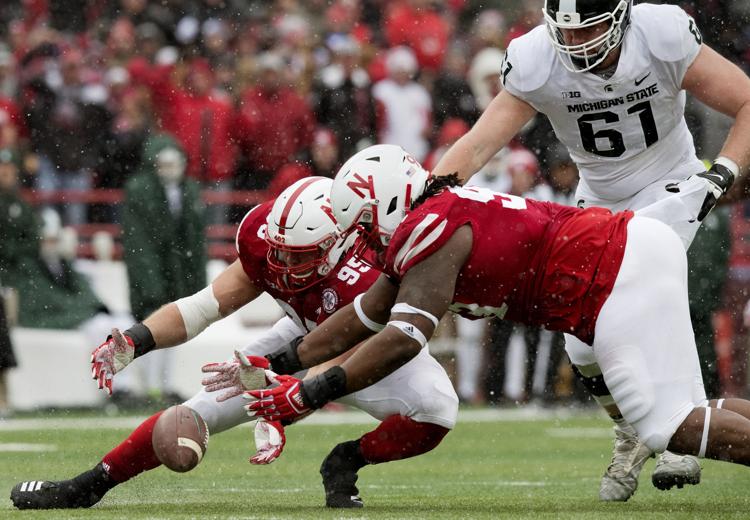 Michigan State vs. Nebraska, 11.17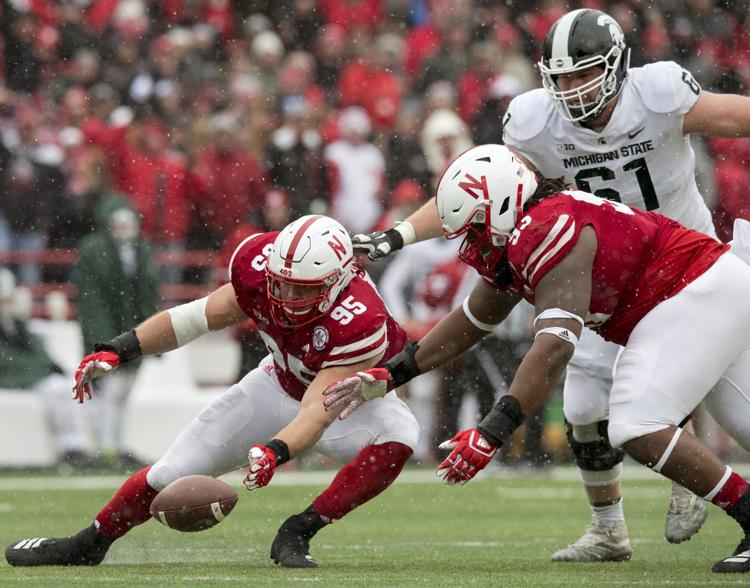 Michigan State vs. Nebraska, 11.17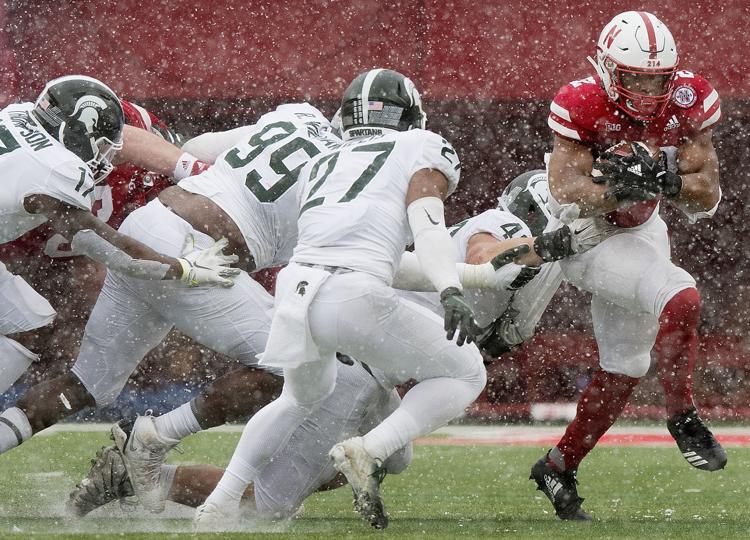 Michigan State vs. Nebraska, 11.17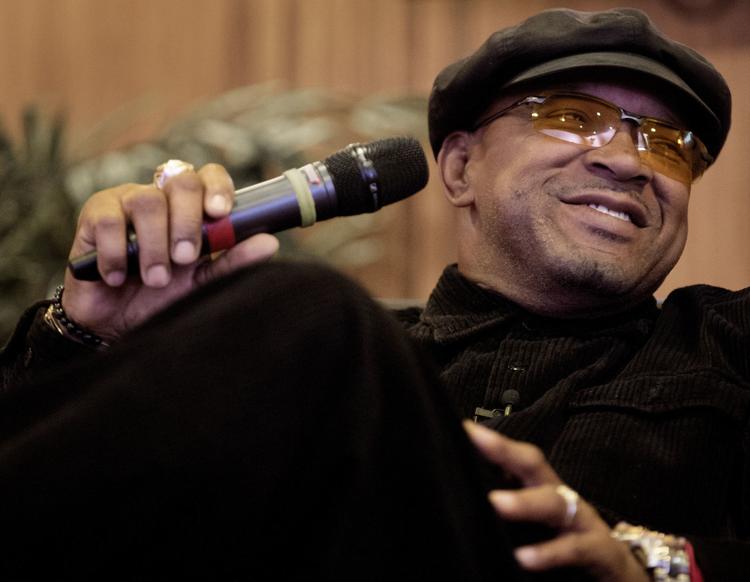 Michigan State vs. Nebraska, 11.17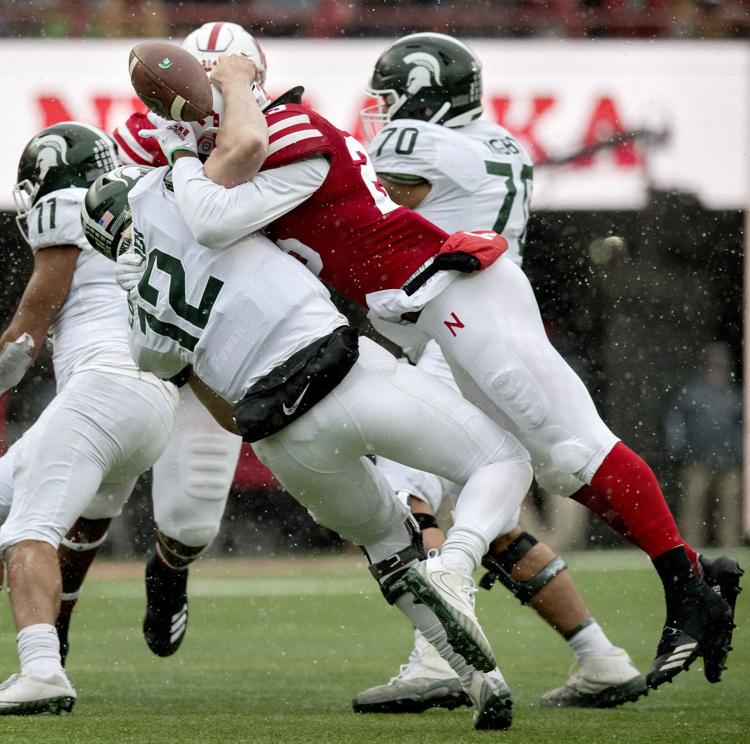 Michigan State vs. Nebraska, 11.17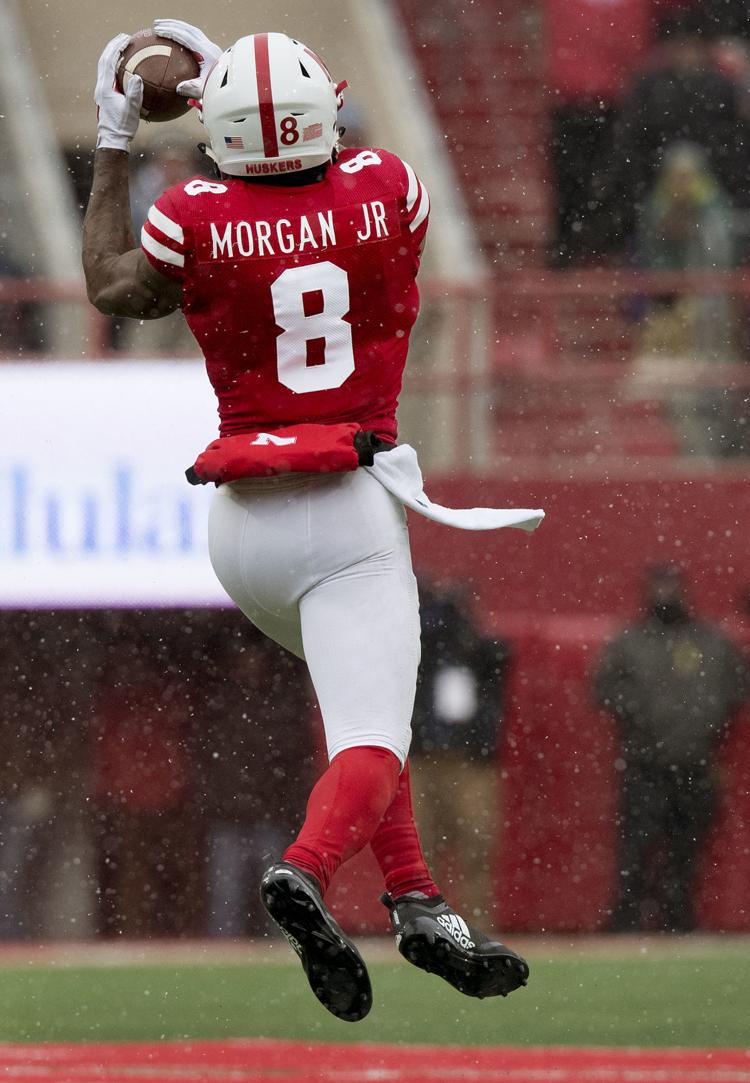 Michigan State vs. Nebraska, 11.17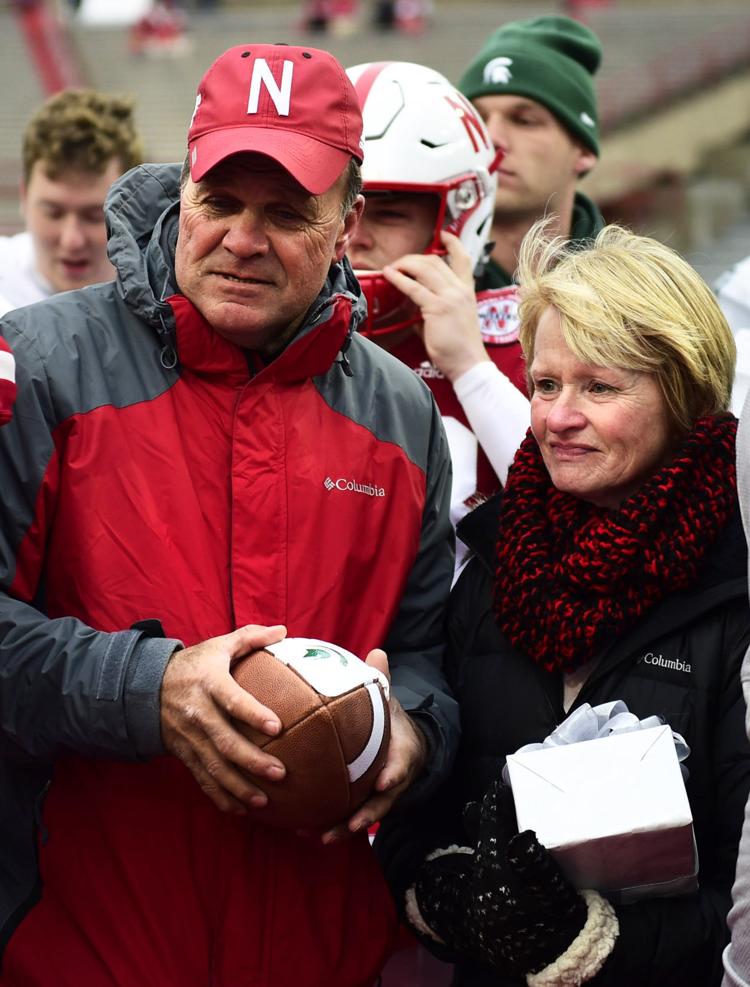 Michigan State vs. Nebraska, 11.17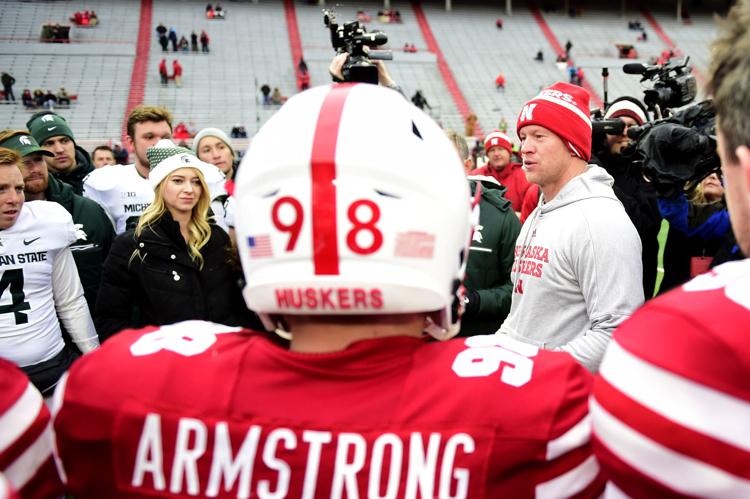 Michigan State vs. Nebraska, 11.17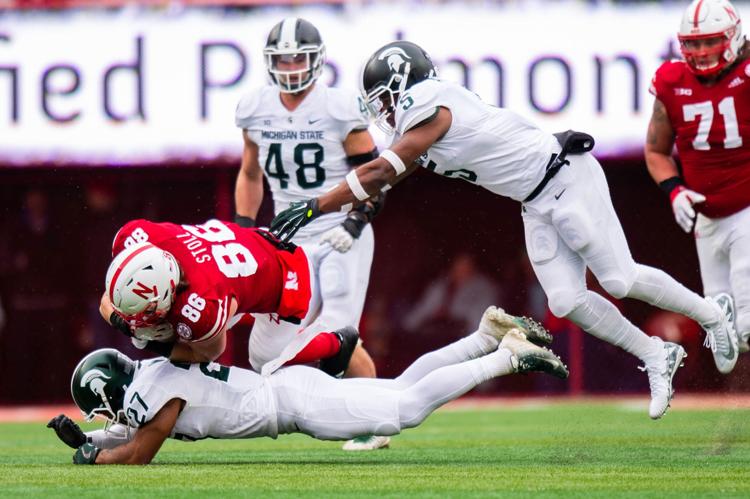 Michigan State vs. Nebraska, 11.17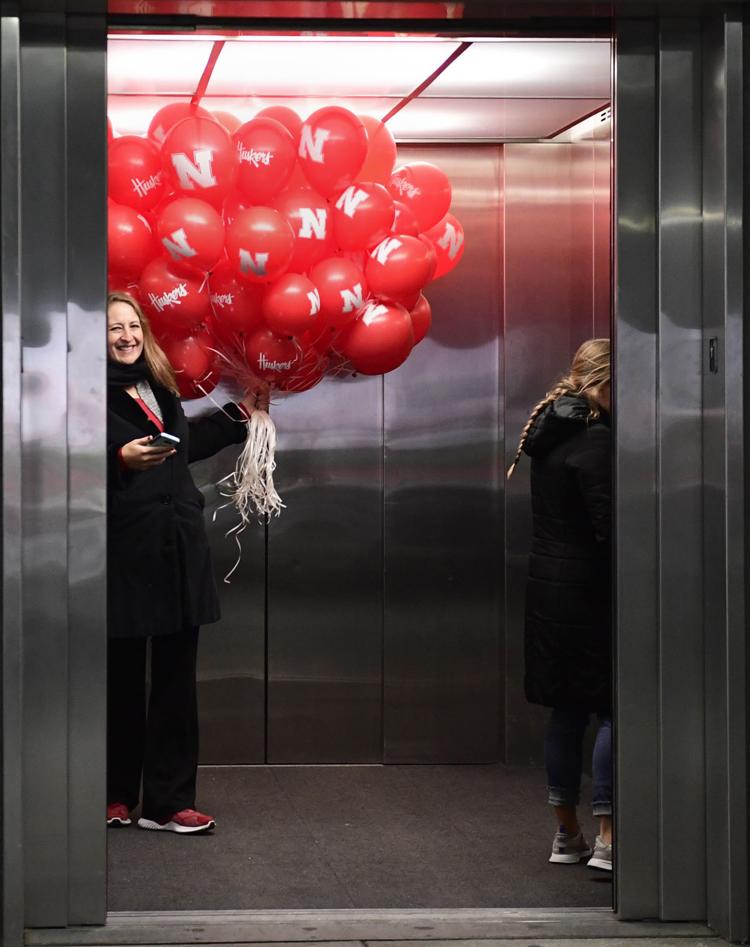 Michigan State vs. Nebraska, 11.17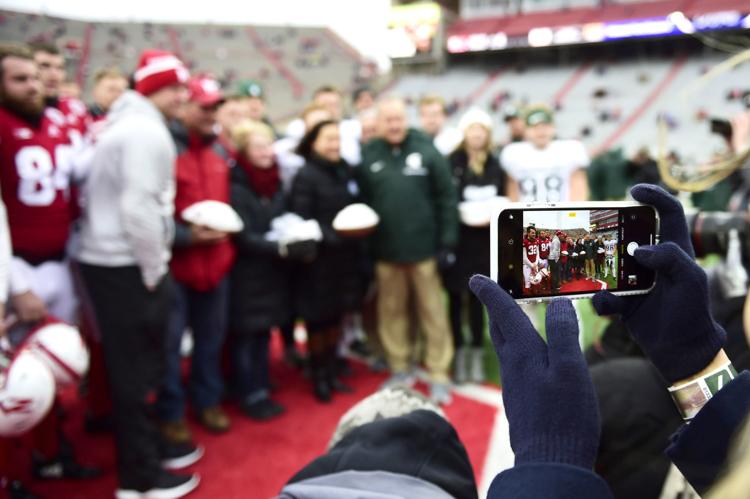 Michigan State vs. Nebraska, 11.17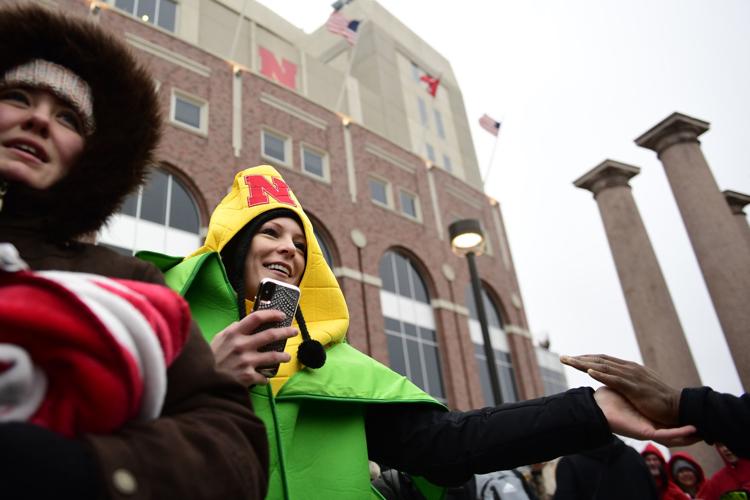 Michigan State vs. Nebraska, 11.17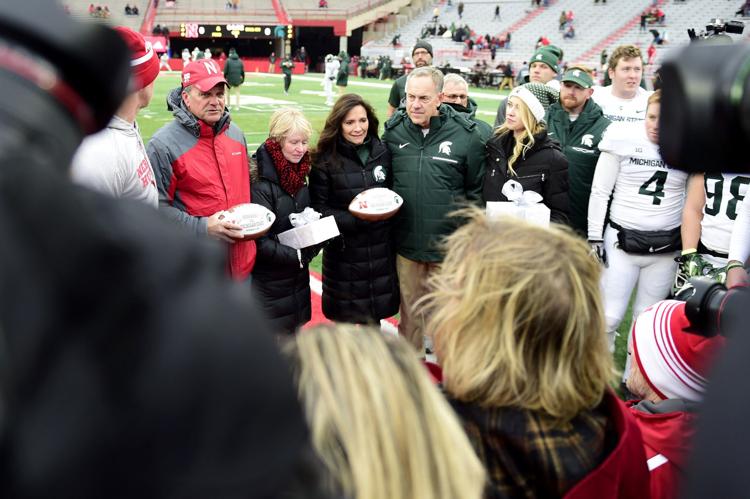 Michigan State vs. Nebraska, 11.17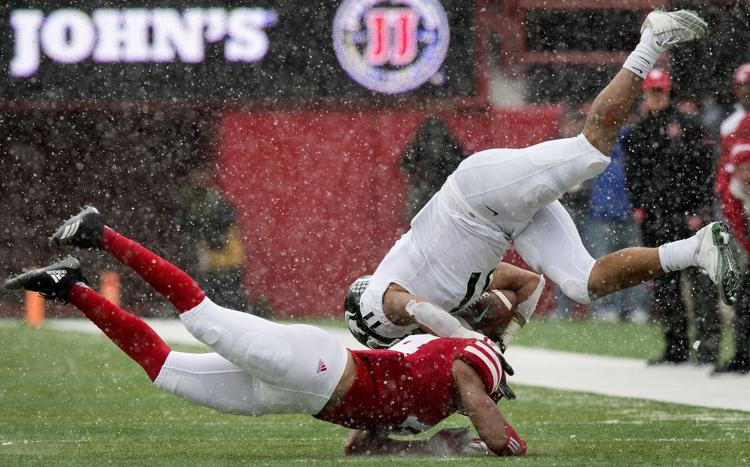 Michigan State vs. Nebraska, 11.17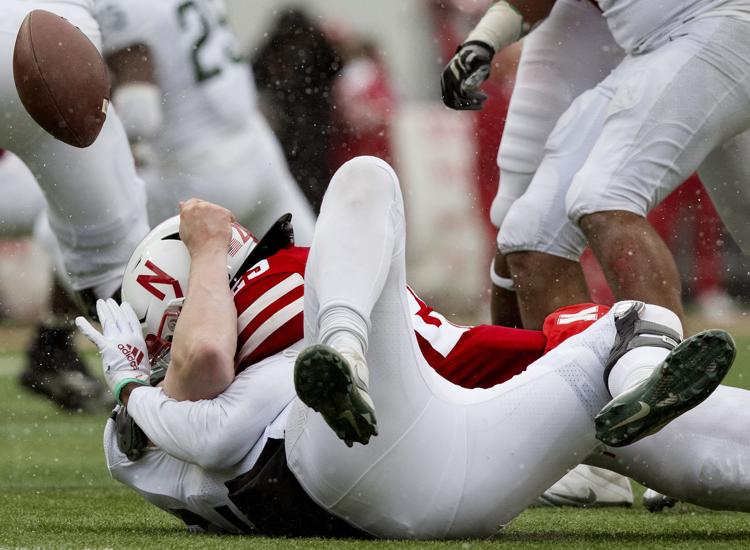 Michigan State vs. Nebraska, 11.17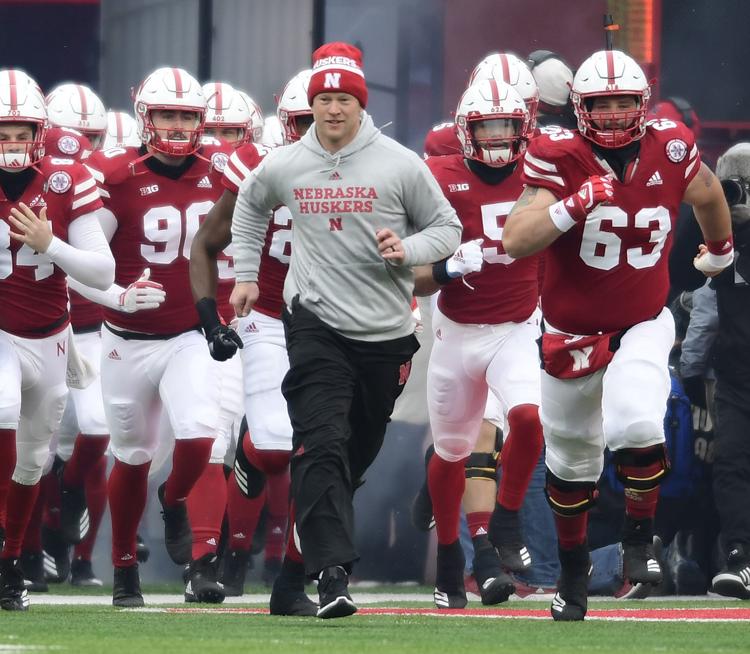 Michigan State vs. Nebraska, 11.17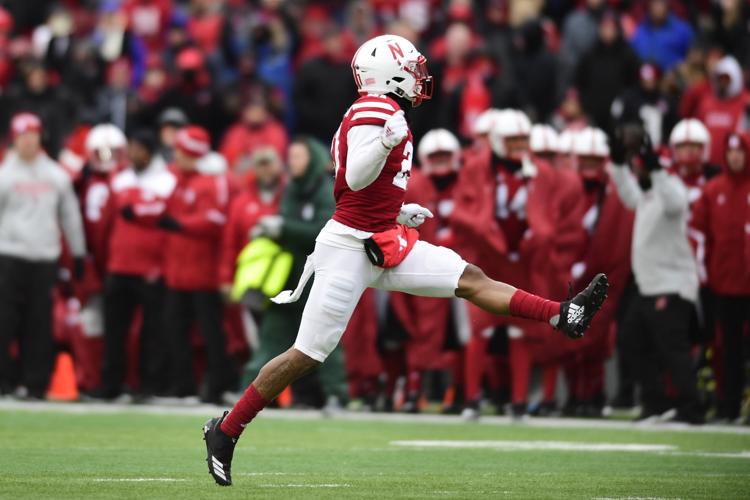 Michigan State vs. Nebraska, 11.17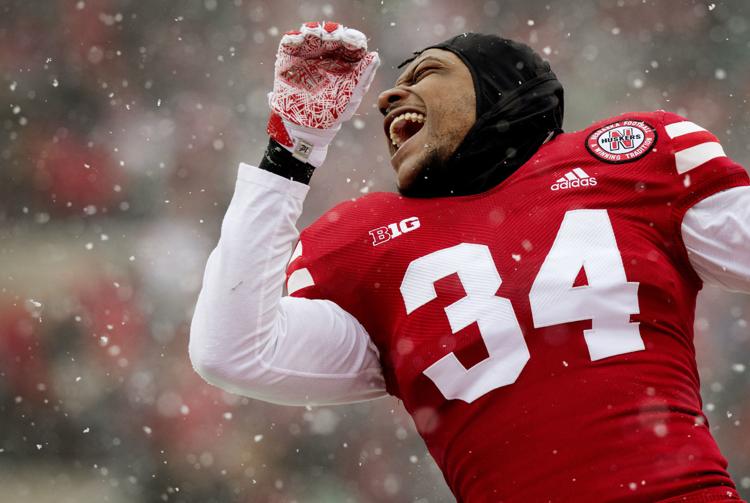 Michigan State vs. Nebraska, 11.17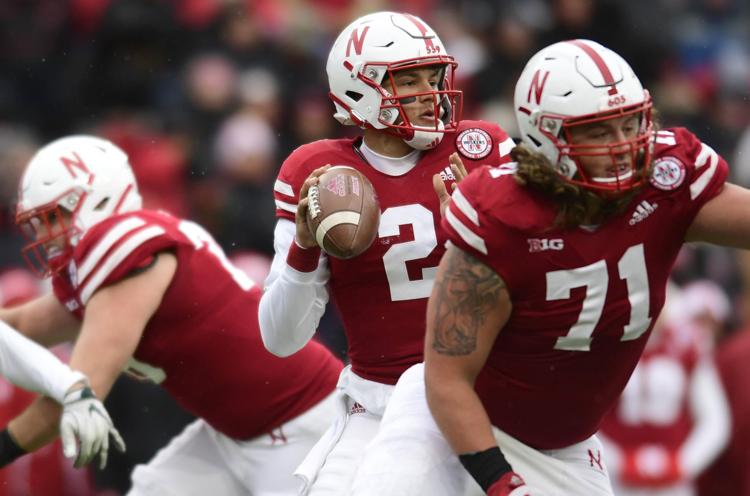 Michigan State vs. Nebraska, 11.17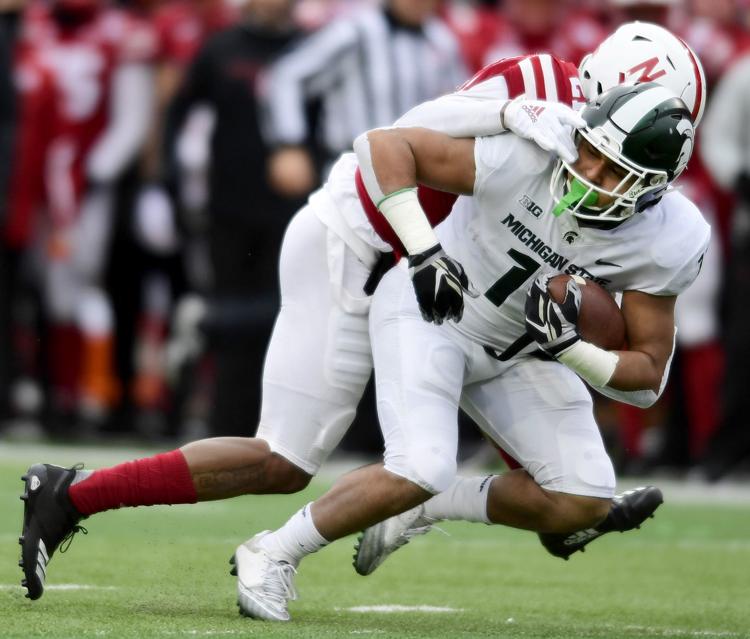 Michigan State vs. Nebraska, 11.17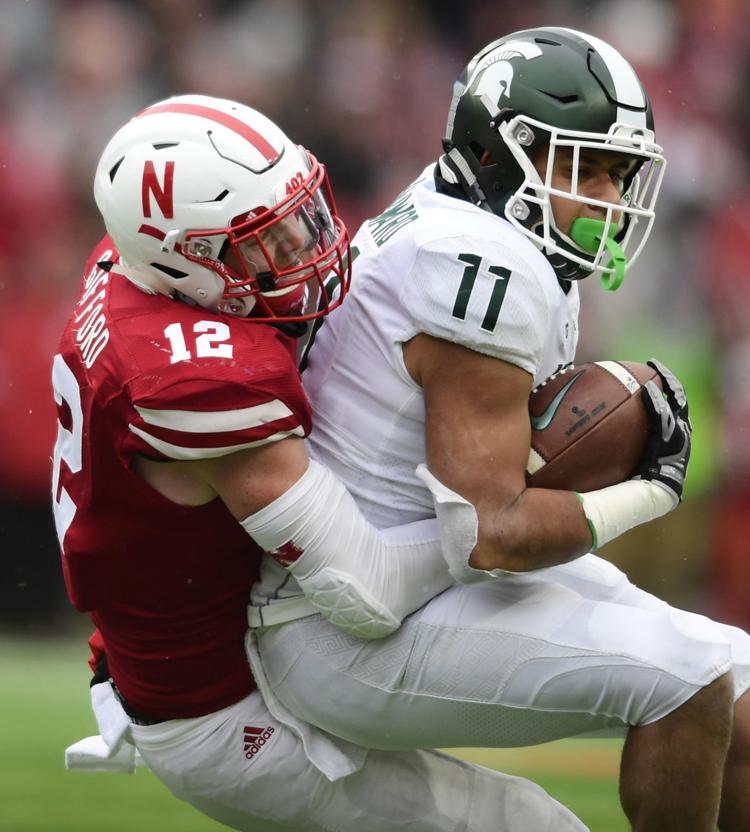 Michigan State vs. Nebraska, 11.17
Michigan State vs. Nebraska, 11.17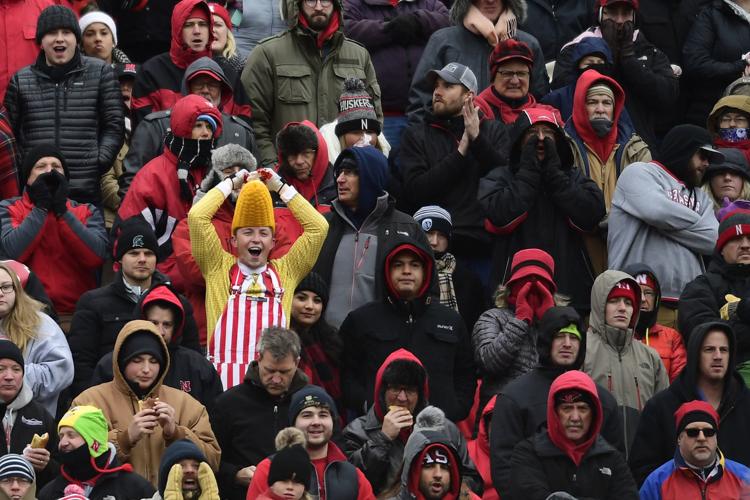 Michigan State vs. Nebraska, 11.17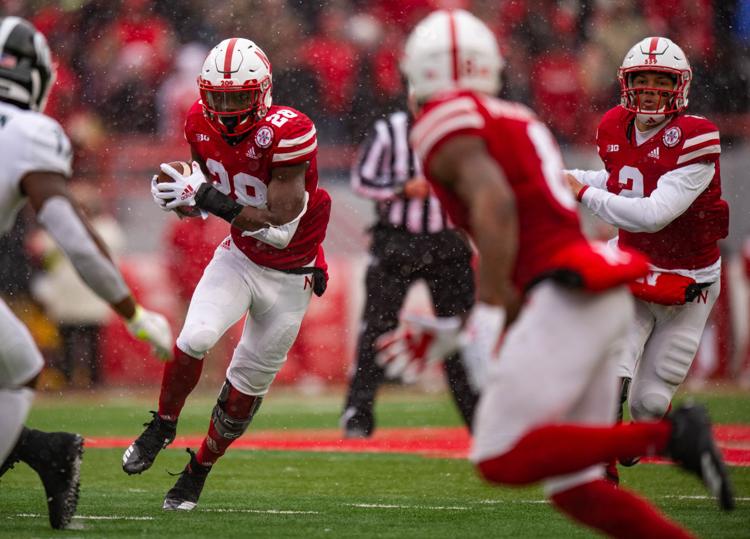 Michigan State vs. Nebraska, 11.17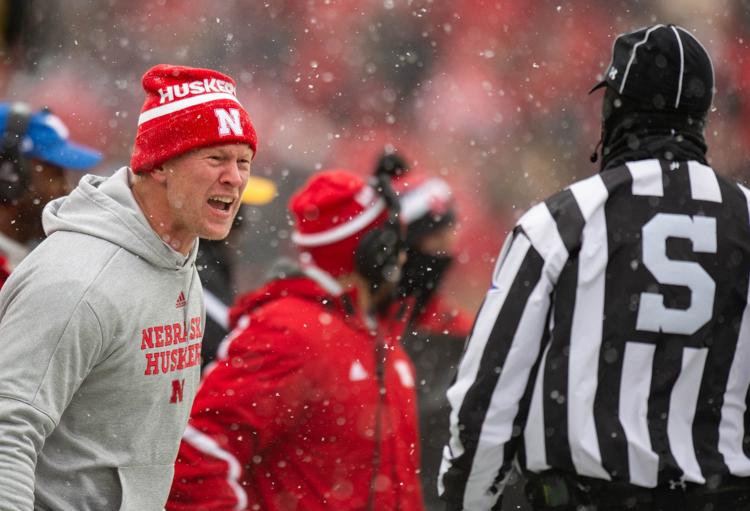 Michigan State vs. Nebraska, 11.17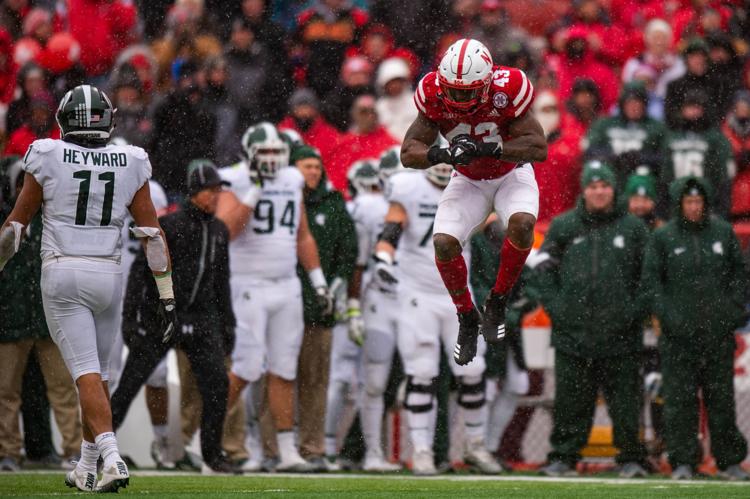 Michigan State vs. Nebraska, 11.17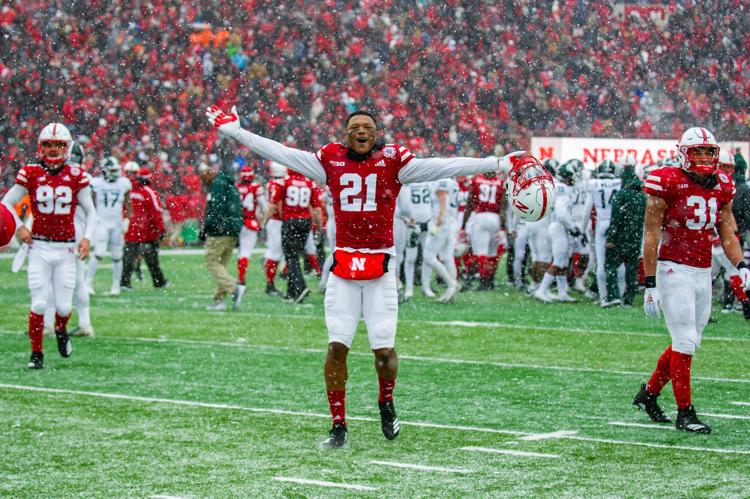 Michigan State vs. Nebraska, 11.17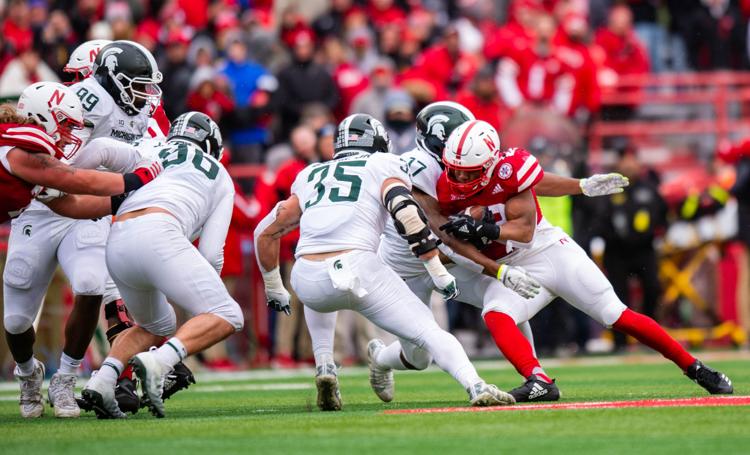 Michigan State vs. Nebraska, 11.17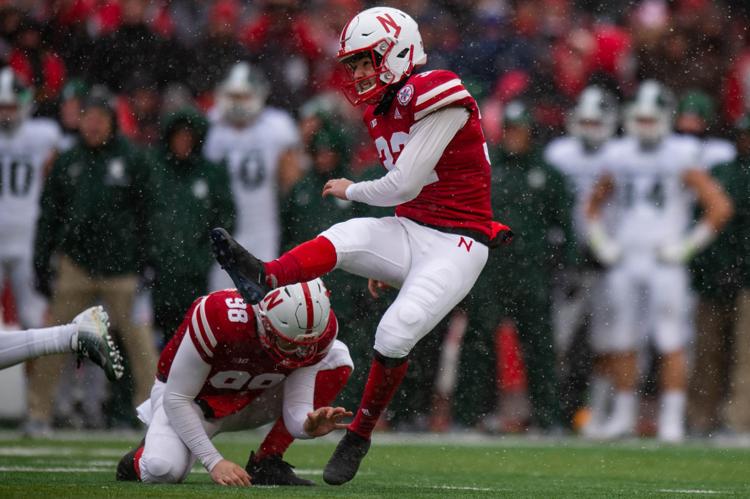 Michigan State vs. Nebraska, 11.17
Michigan State vs. Nebraska, 11.17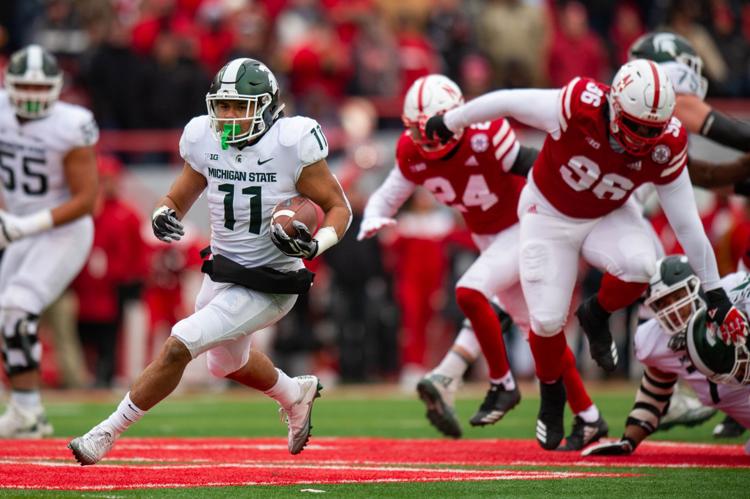 Michigan State vs. Nebraska, 11.17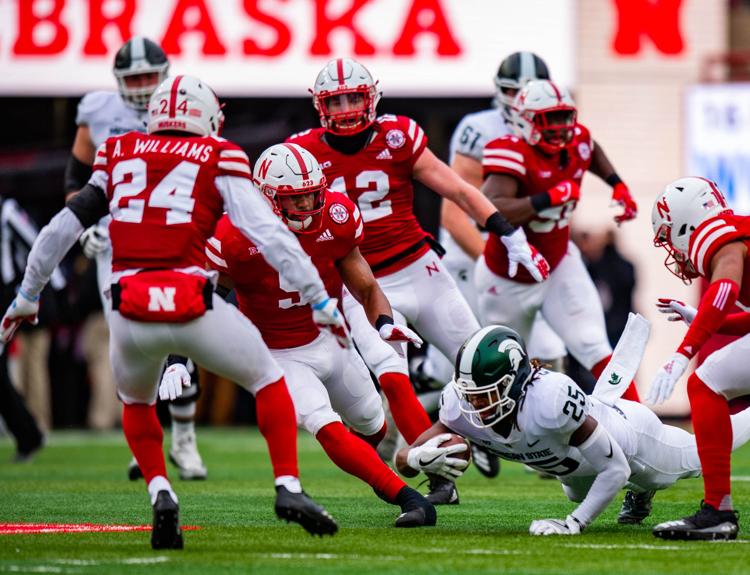 Michigan State vs. Nebraska, 11.17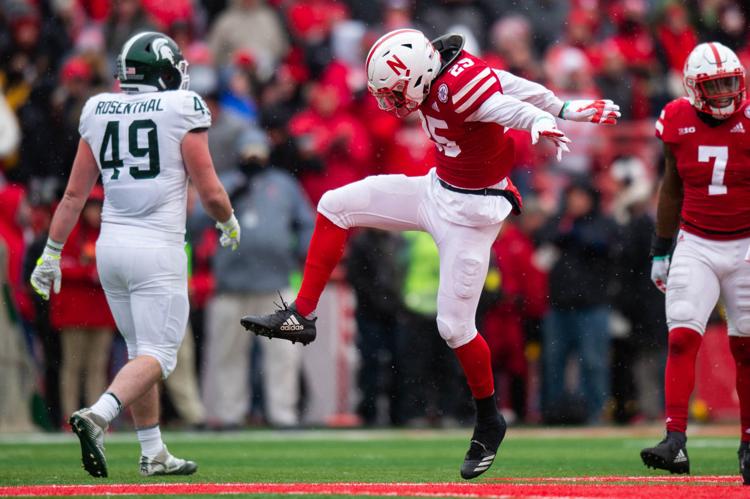 Michigan State vs. Nebraska, 11.17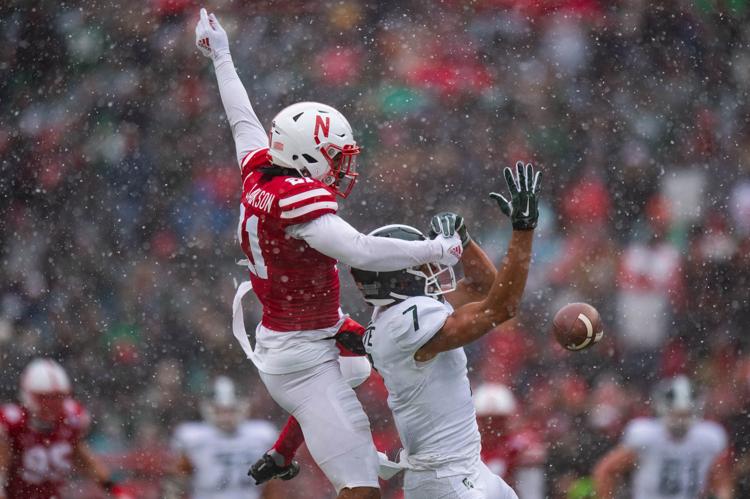 Michigan State vs. Nebraska, 11.17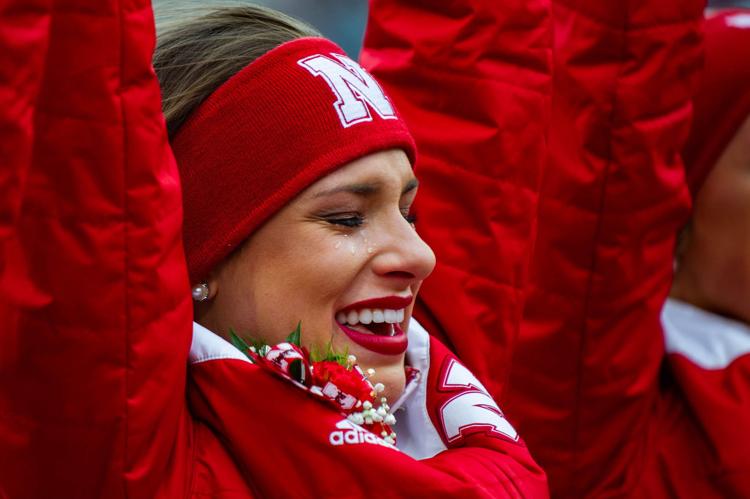 Michigan State vs. Nebraska, 11.17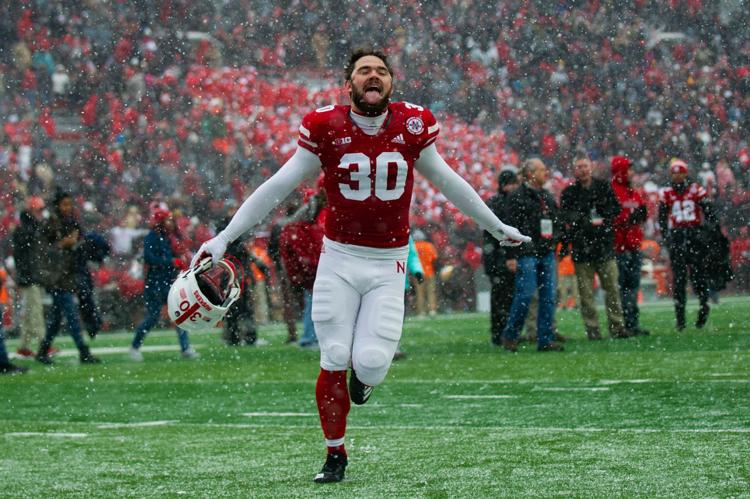 Michigan State vs. Nebraska, 11.17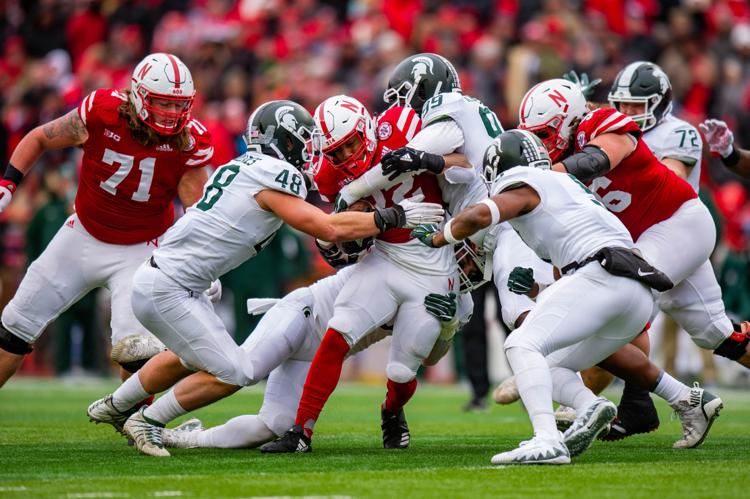 Michigan State vs. Nebraska, 11.17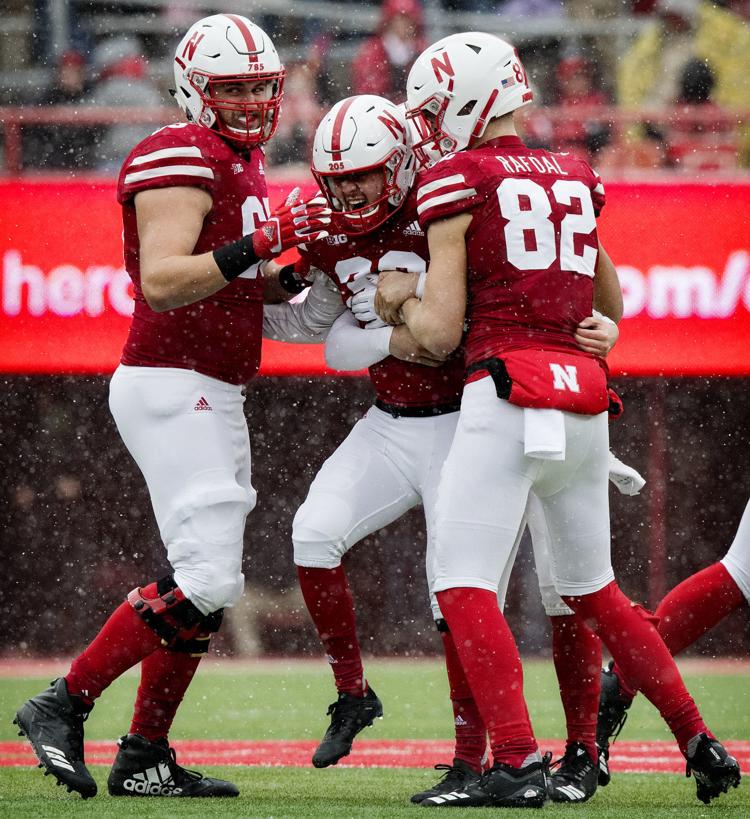 Michigan State vs. Nebraska, 11.17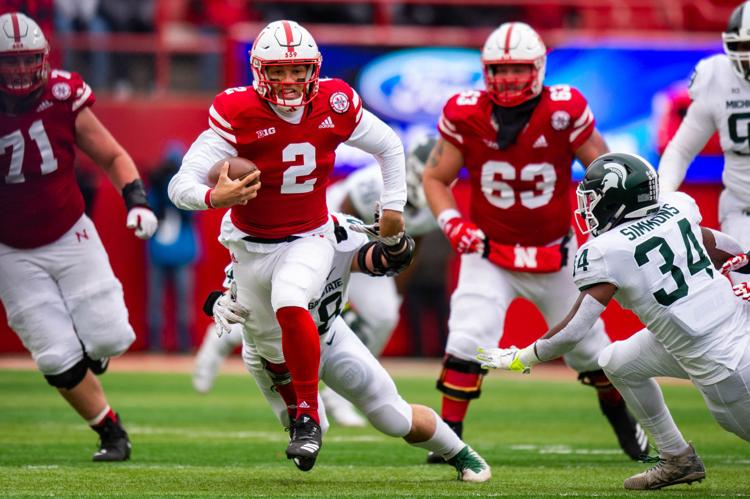 Michigan State vs. Nebraska, 11.17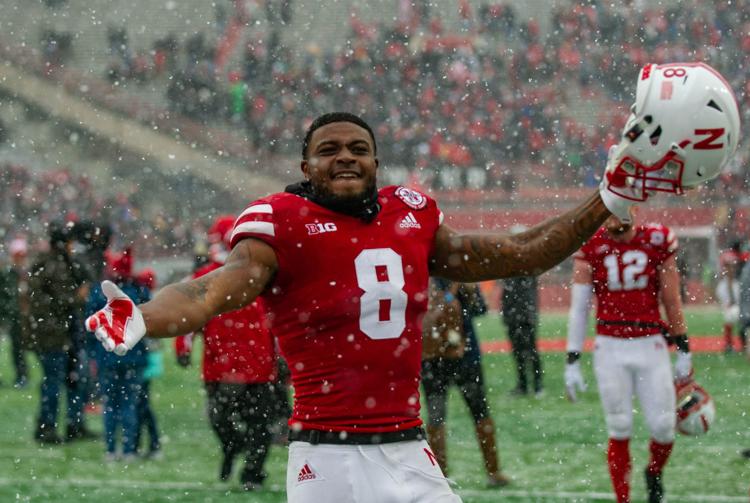 Michigan State vs. Nebraska, 11.17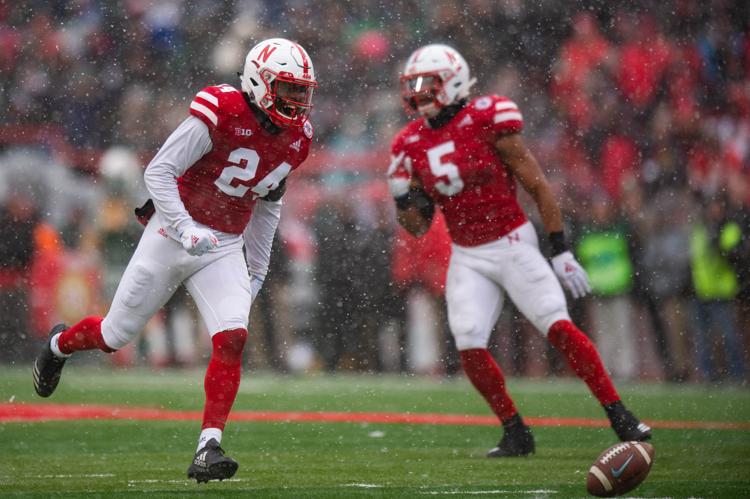 Michigan State vs. Nebraska, 11.17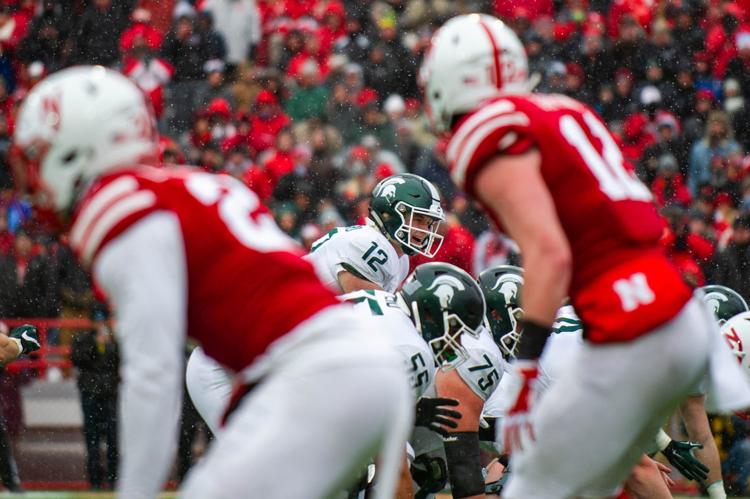 Michigan State vs. Nebraska, 11.17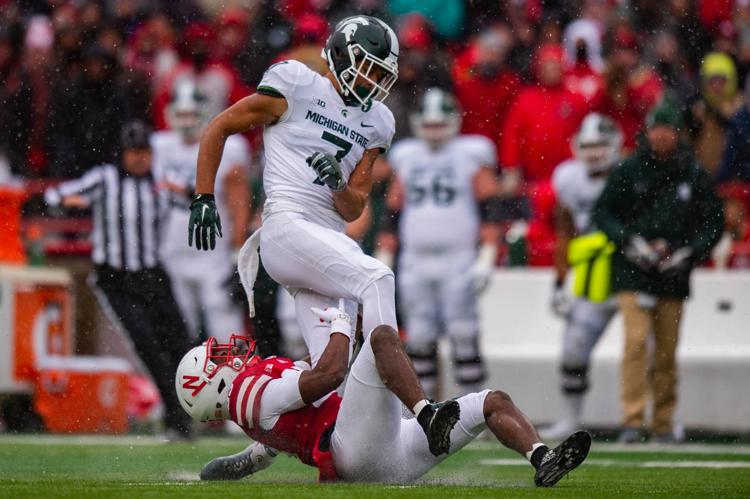 Michigan State vs. Nebraska, 11.17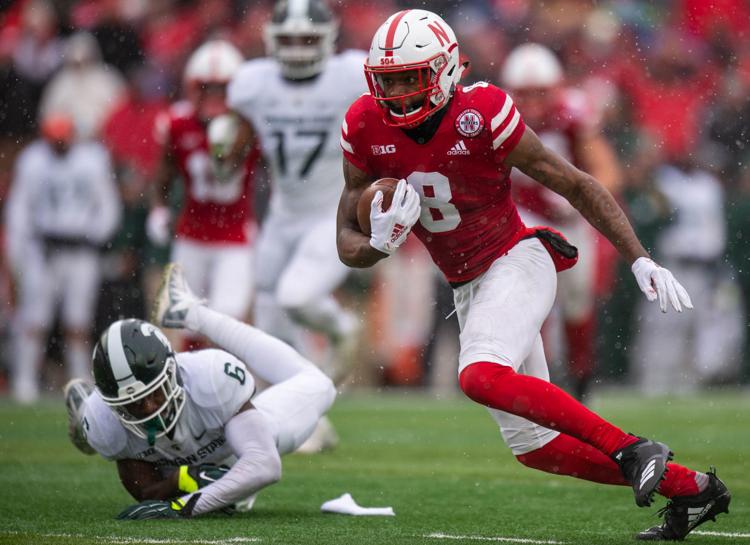 Michigan State vs. Nebraska, 11.17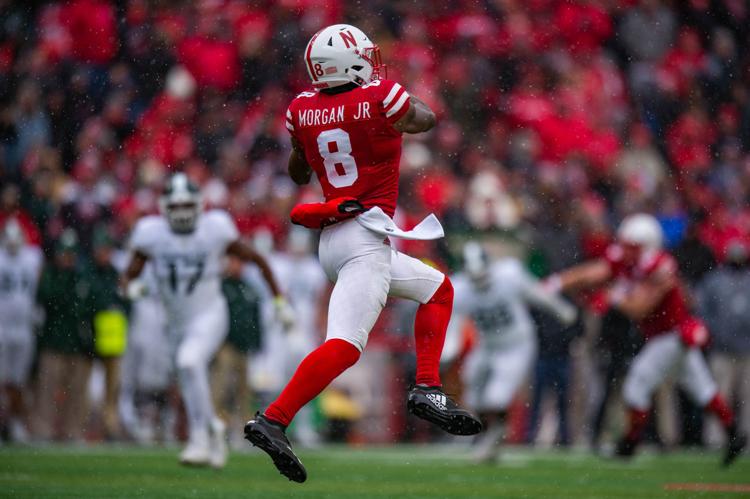 Michigan State vs. Nebraska, 11.17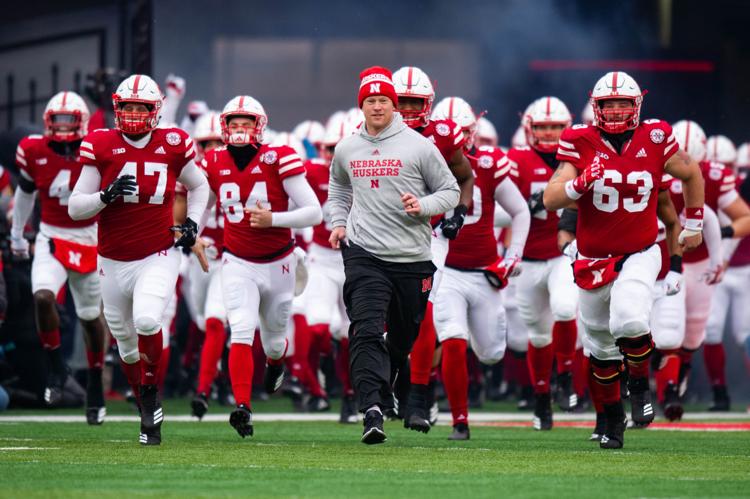 Michigan State vs. Nebraska, 11.17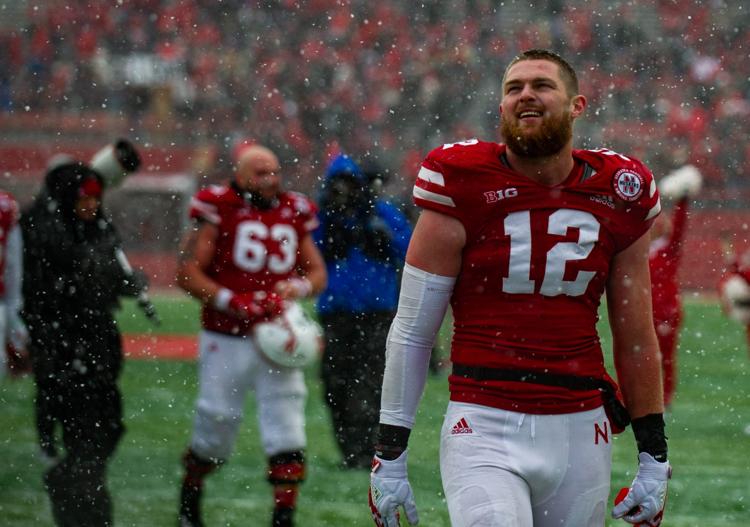 Michigan State vs. Nebraska, 11.17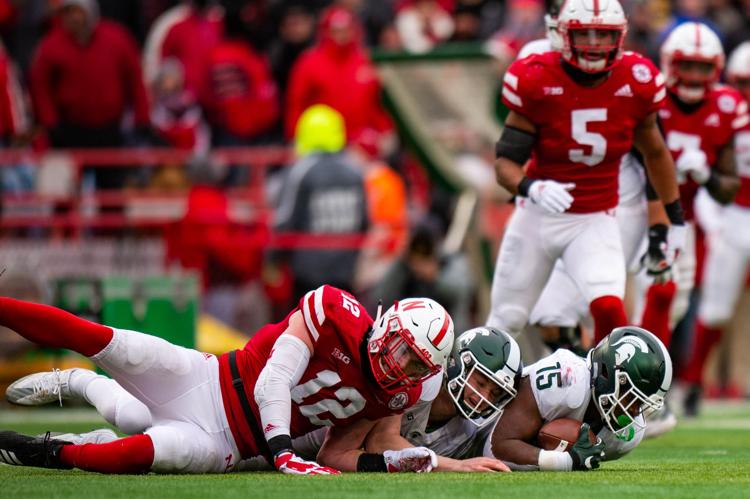 Michigan State vs. Nebraska, 11.17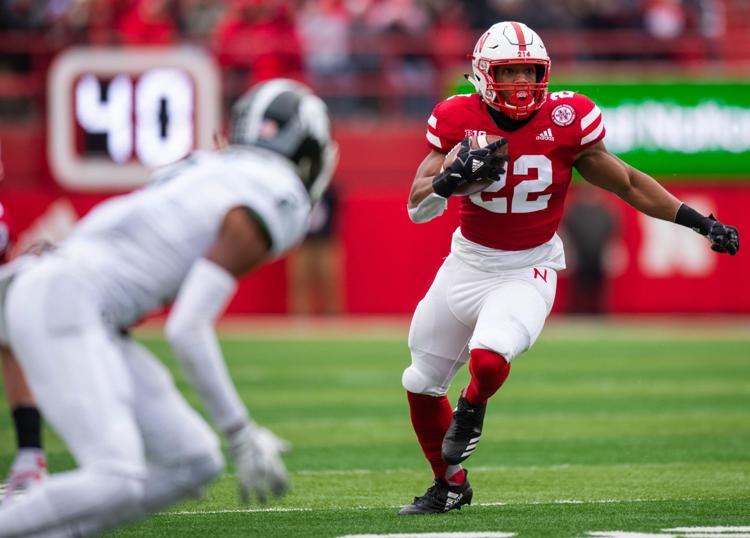 Michigan State vs. Nebraska, 11.17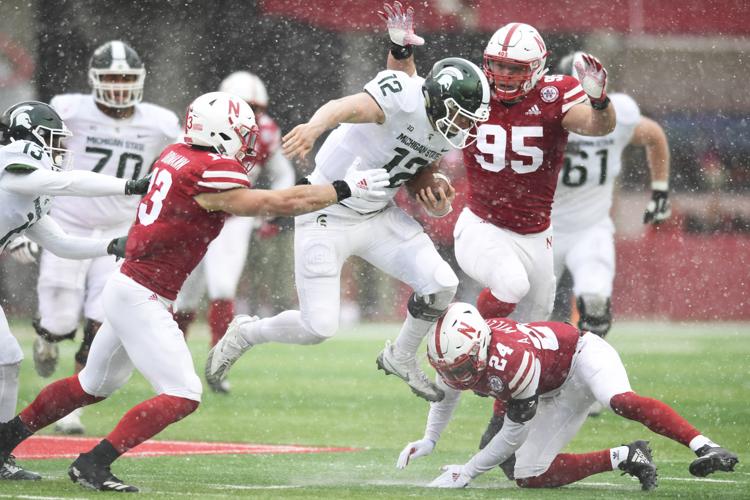 Michigan State vs. Nebraska, 11.17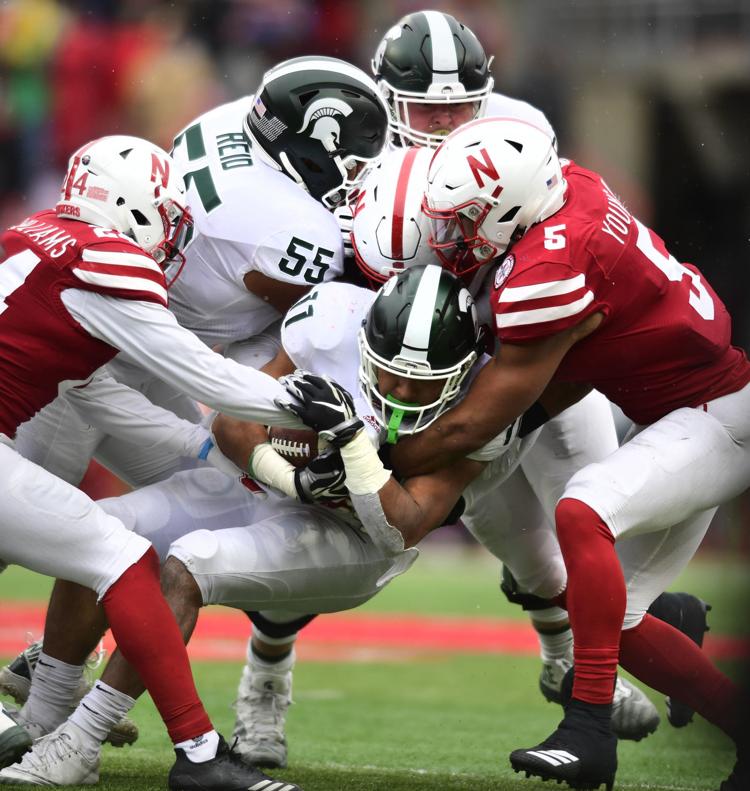 Michigan State vs. Nebraska, 11.17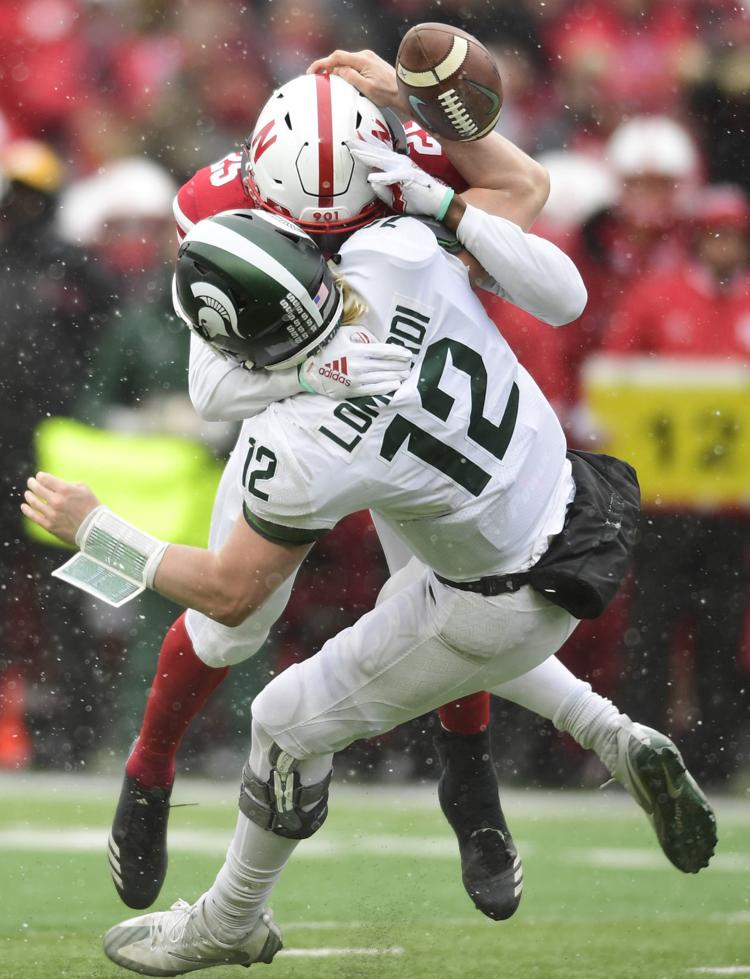 Michigan State vs. Nebraska, 11.17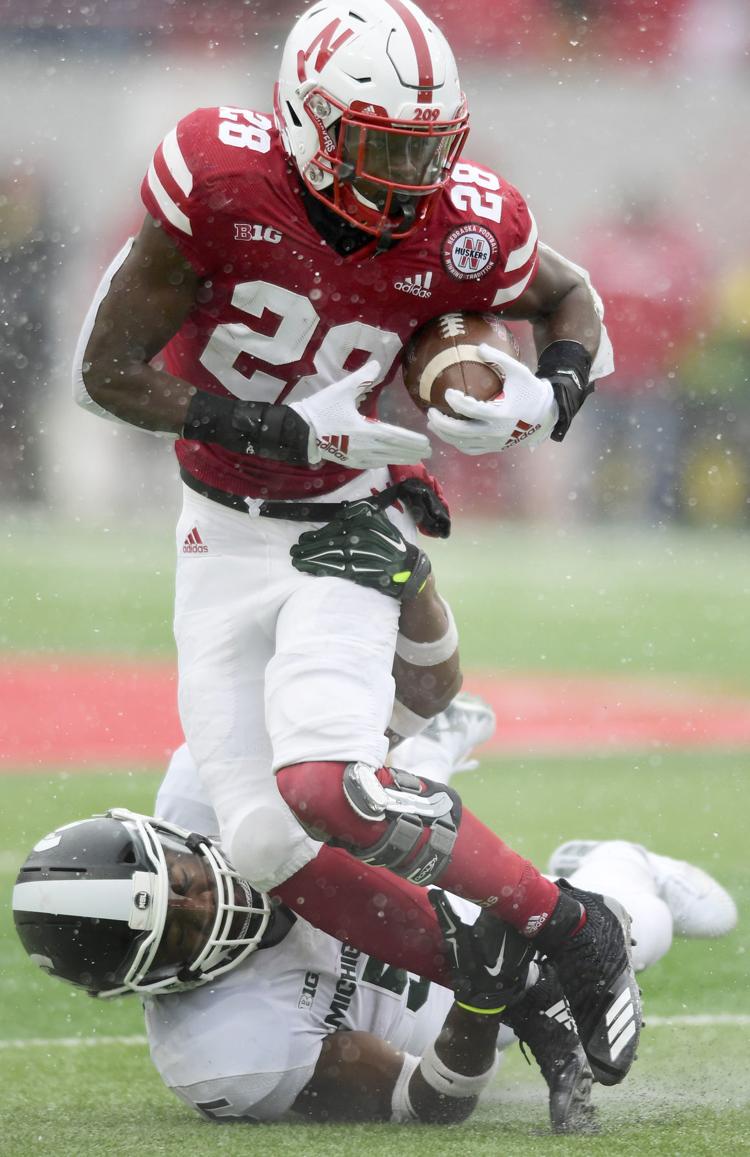 Michigan State vs. Nebraska, 11.17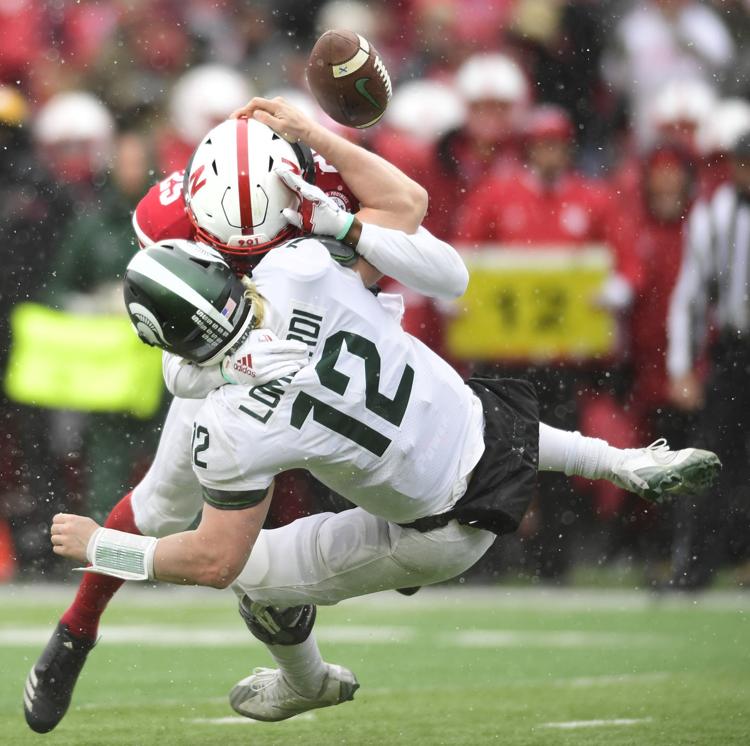 Michigan State vs. Nebraska, 11.17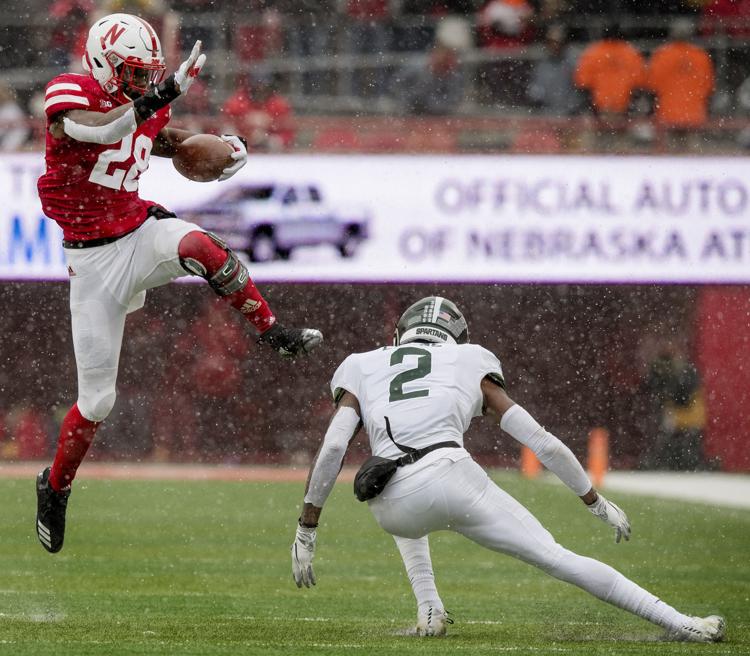 Michigan State vs. Nebraska, 11.17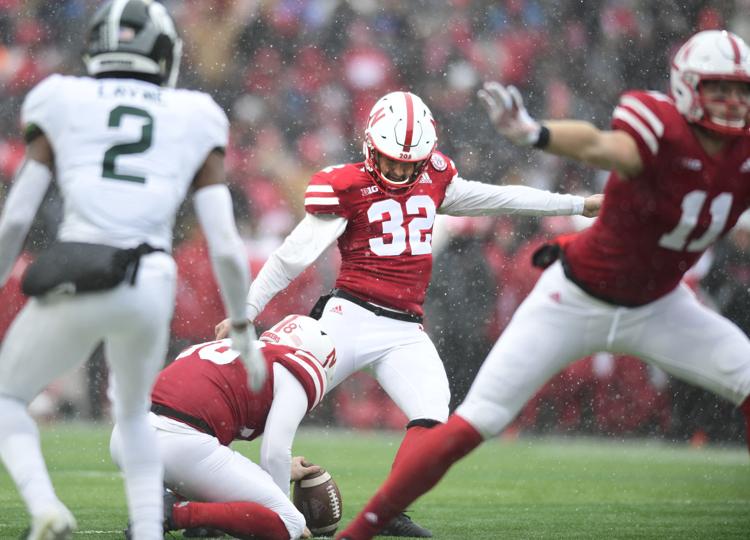 Michigan State vs. Nebraska, 11.17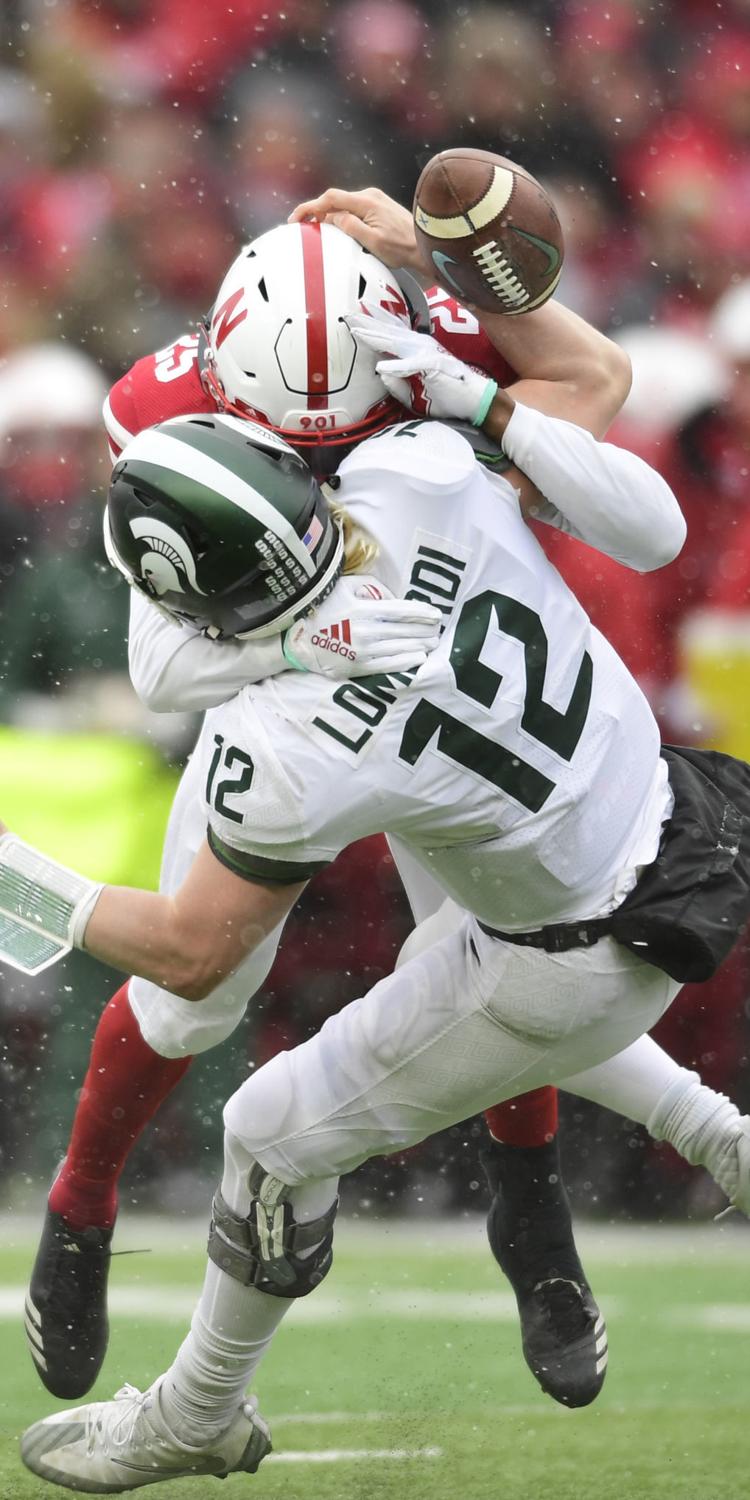 Michigan State vs. Nebraska, 11.17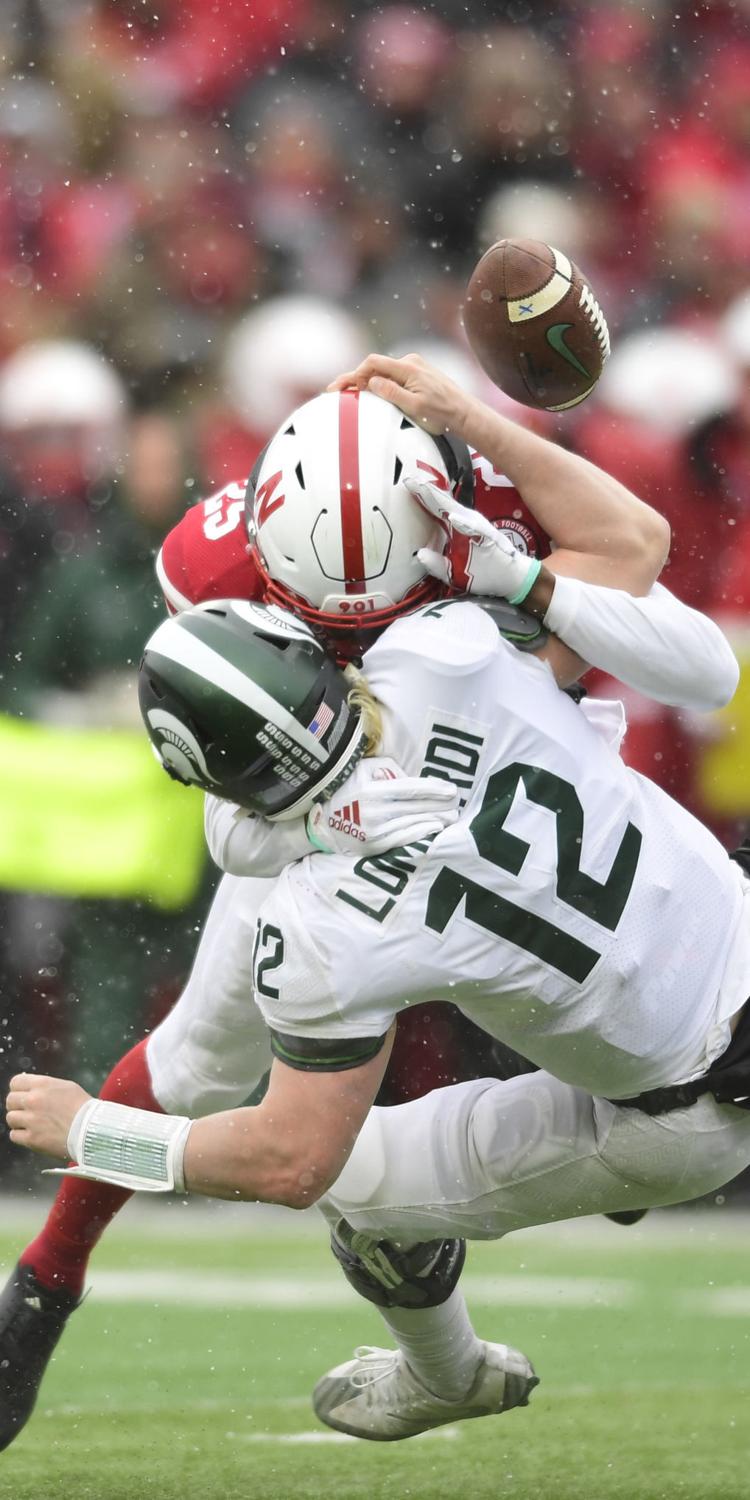 Michigan State vs. Nebraska, 11.17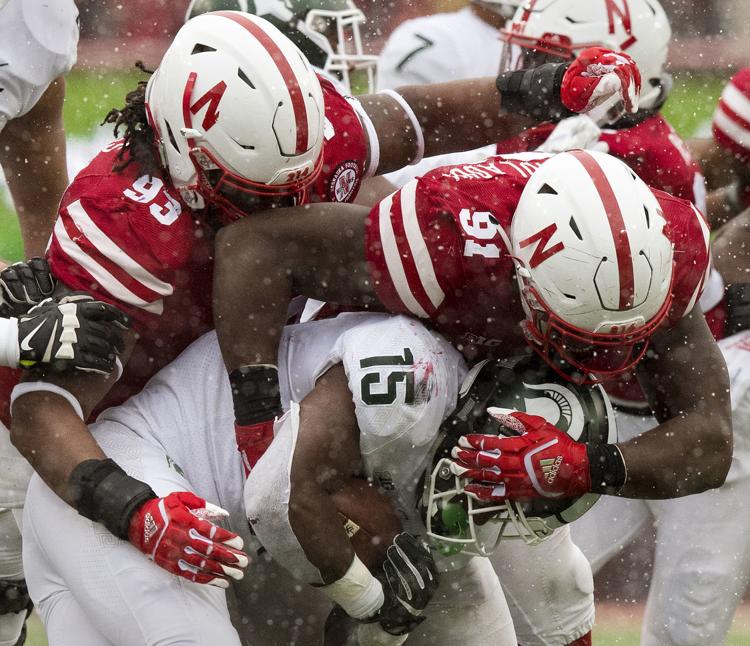 Michigan State vs. Nebraska, 11.17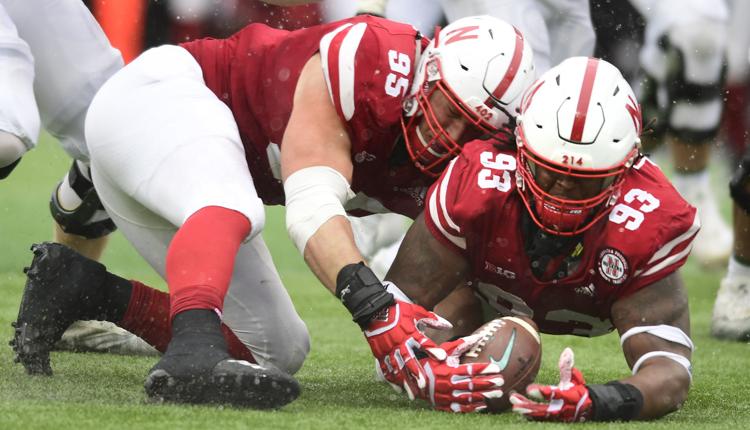 Michigan State vs. Nebraska, 11.17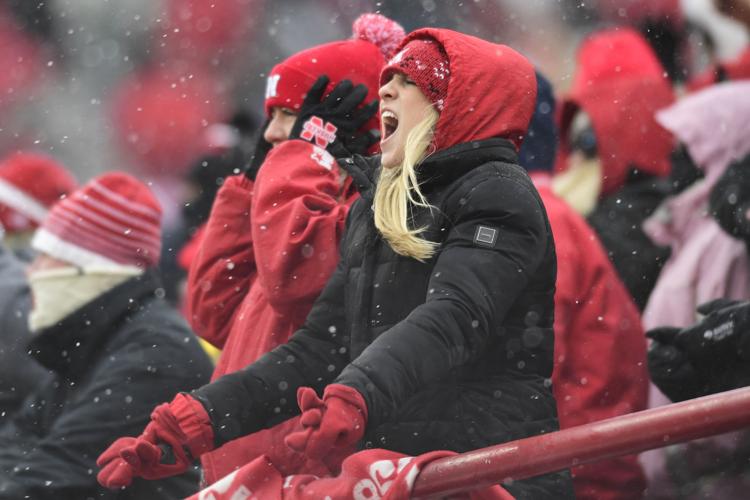 Michigan State vs. Nebraska, 11.17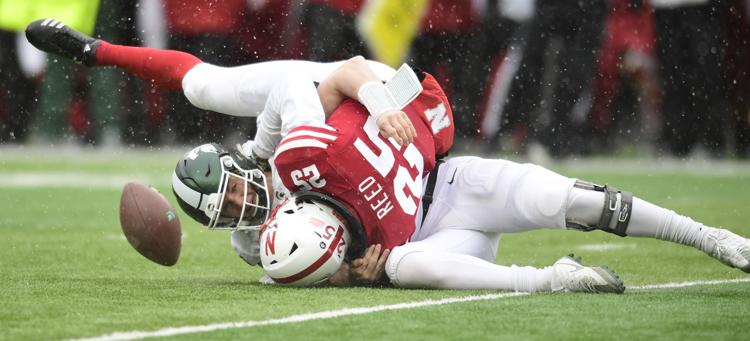 Michigan State vs. Nebraska, 11.17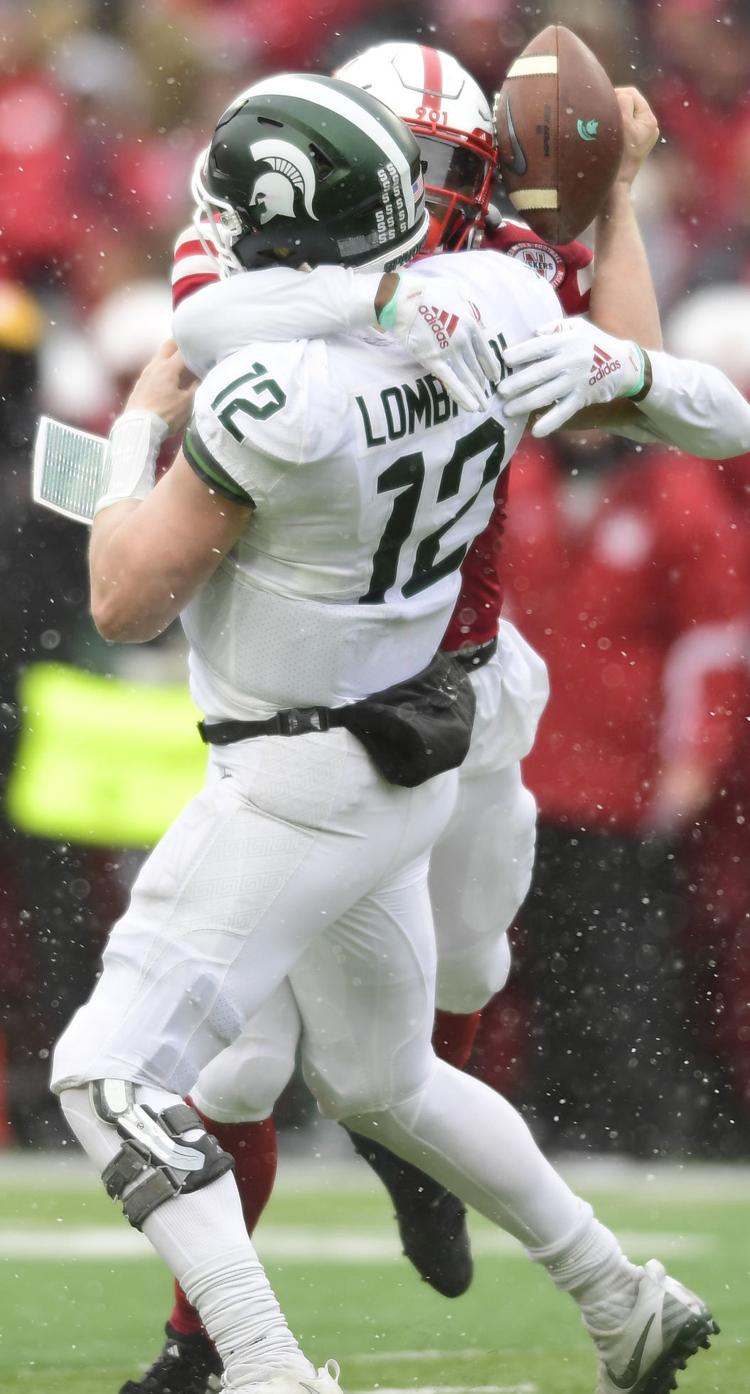 Michigan State vs. Nebraska, 11.17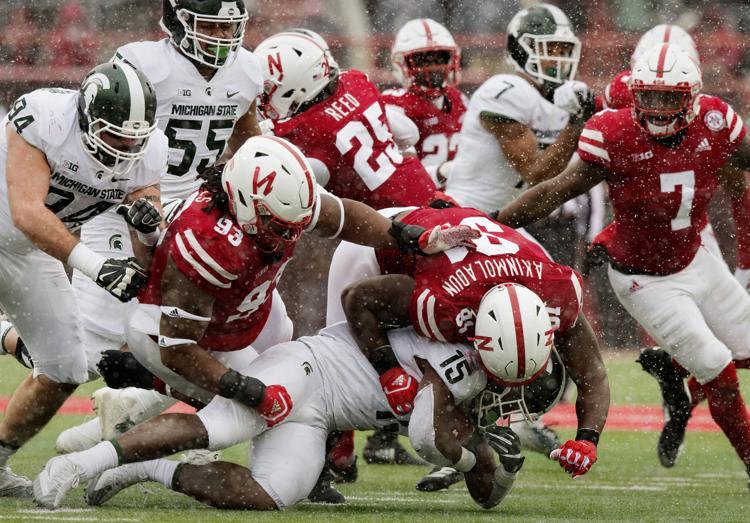 Michigan State vs. Nebraska, 11.17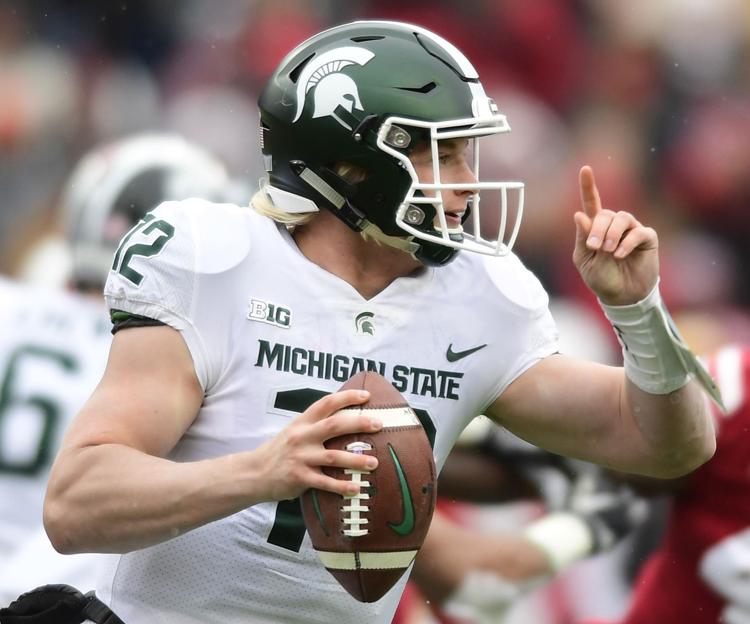 Michigan State vs. Nebraska, 11.17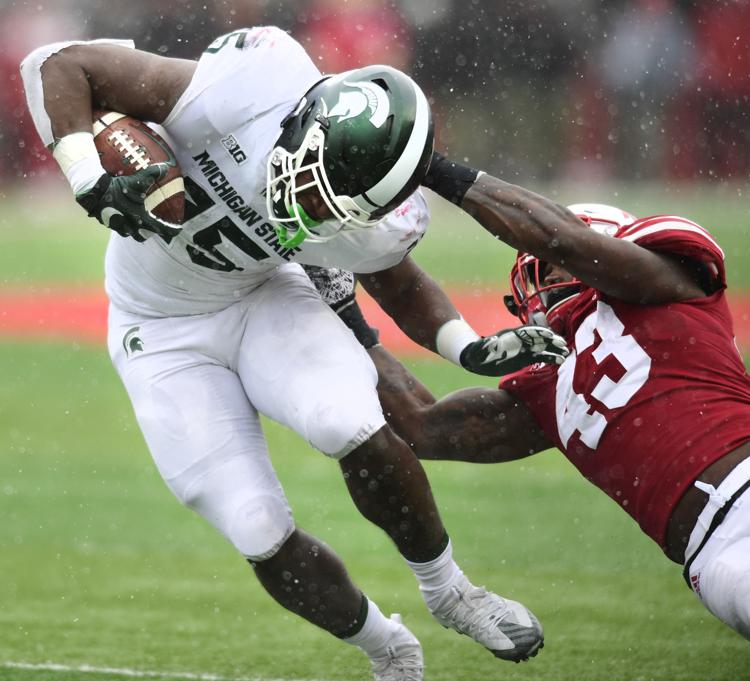 Michigan State vs. Nebraska, 11.17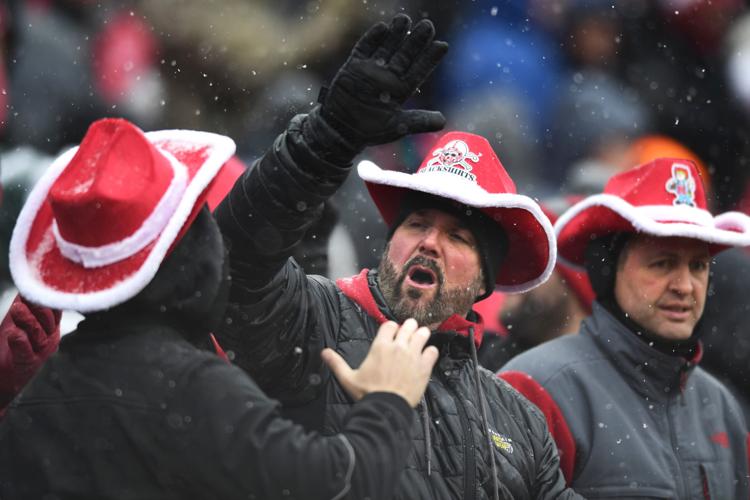 Michigan State vs. Nebraska, 11.17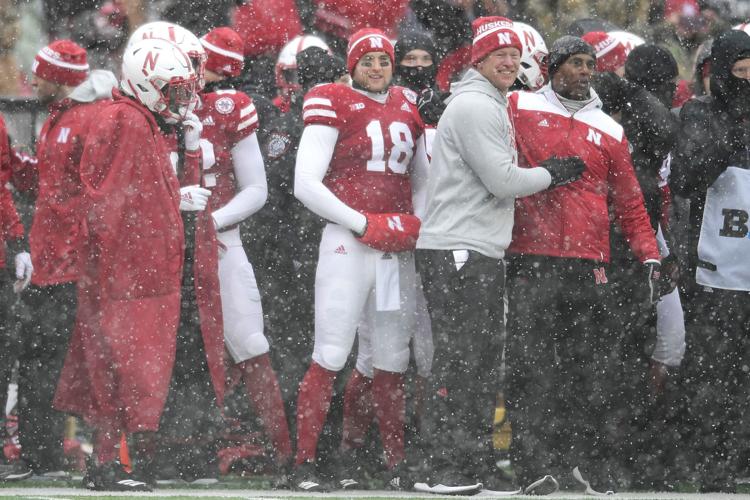 Michigan State vs. Nebraska, 11.17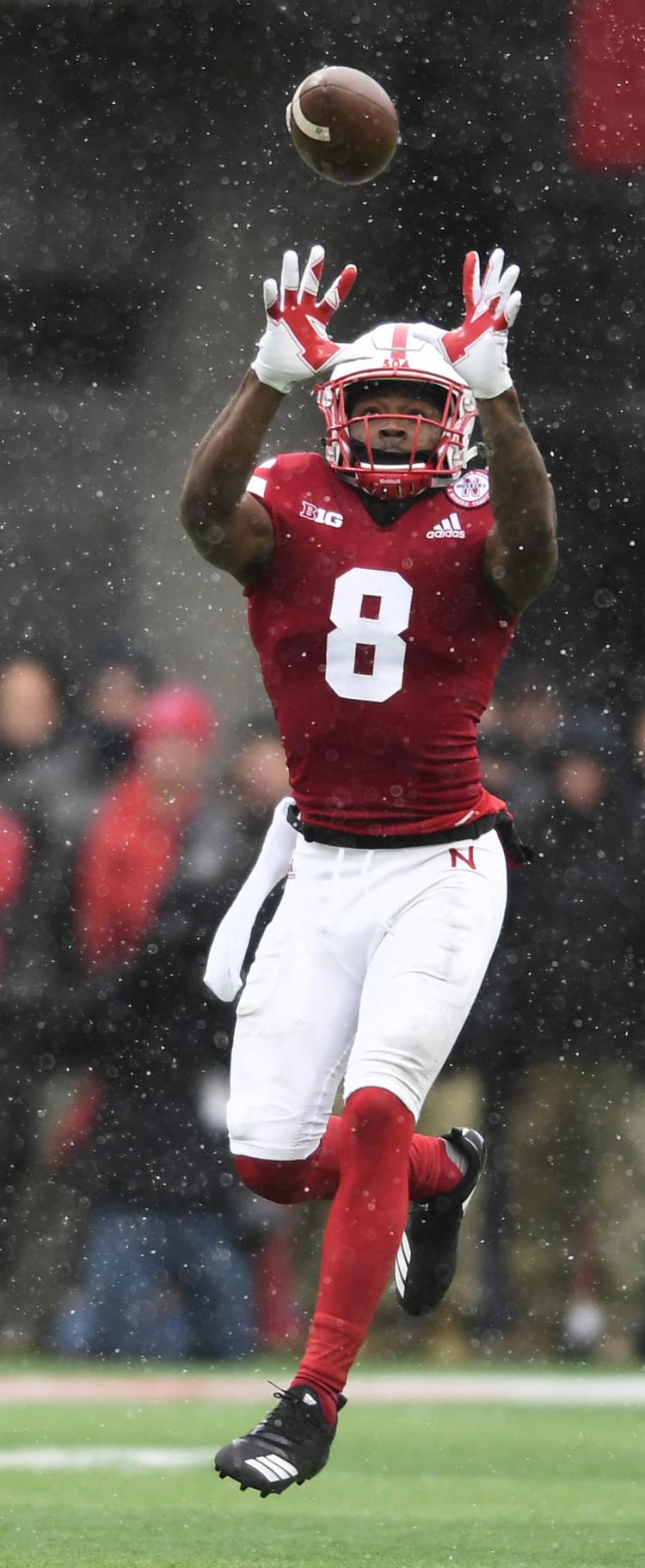 Michigan State vs. Nebraska, 11.17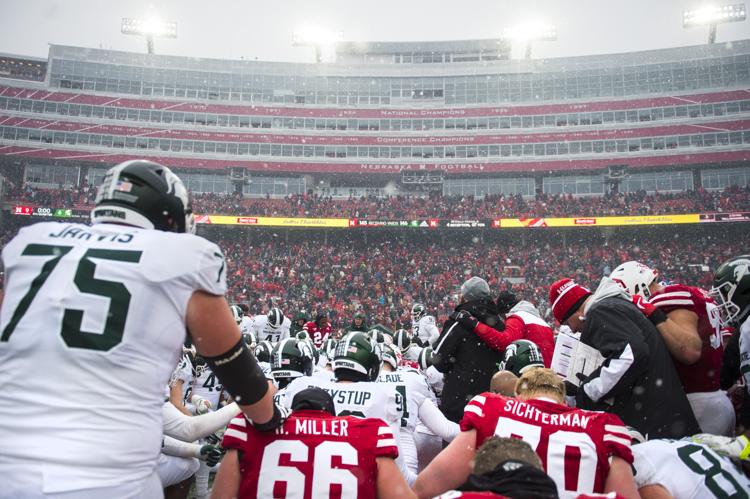 Michigan State vs. Nebraska, 11.17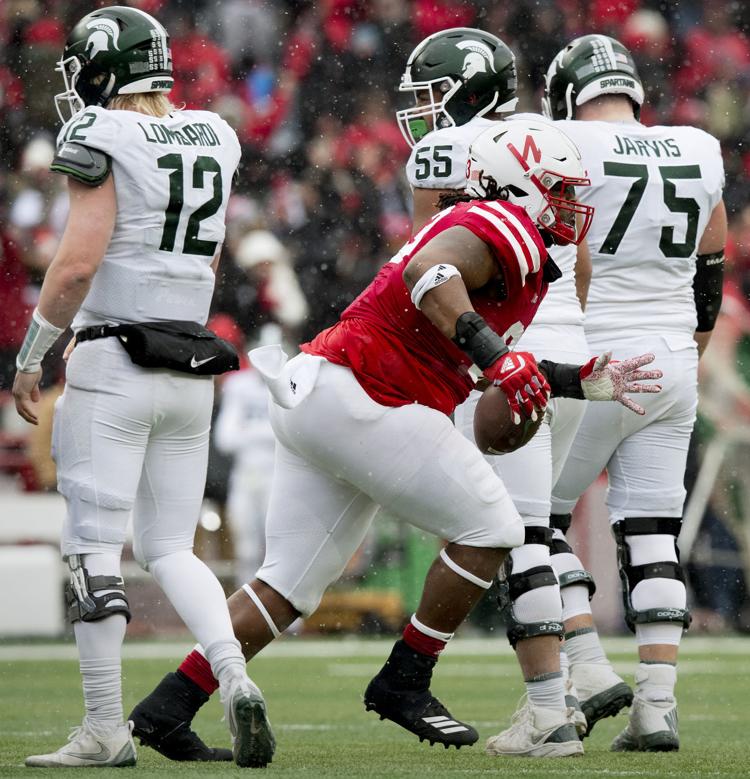 Michigan State vs. Nebraska, 11.17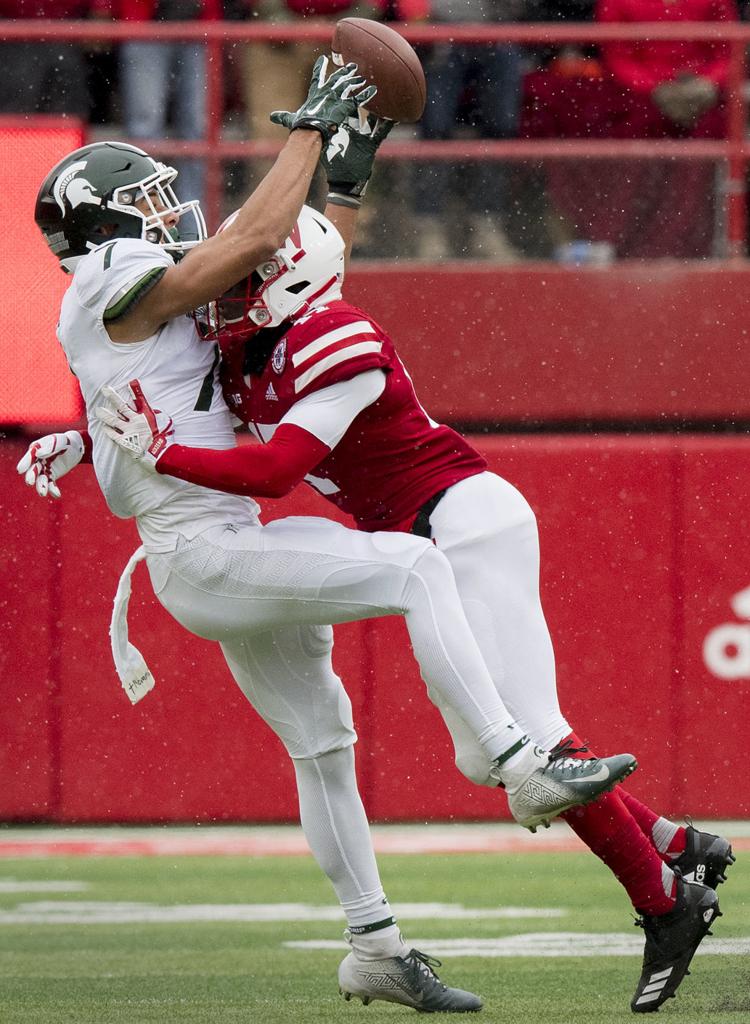 Michigan State vs. Nebraska, 11.17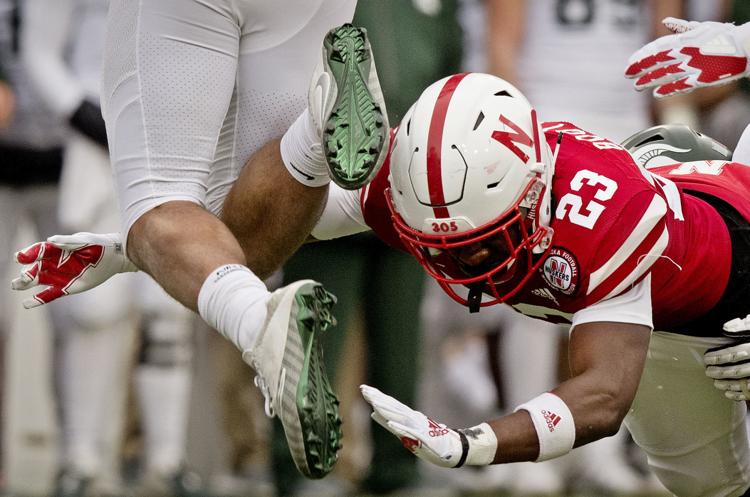 Michigan State vs. Nebraska, 11.17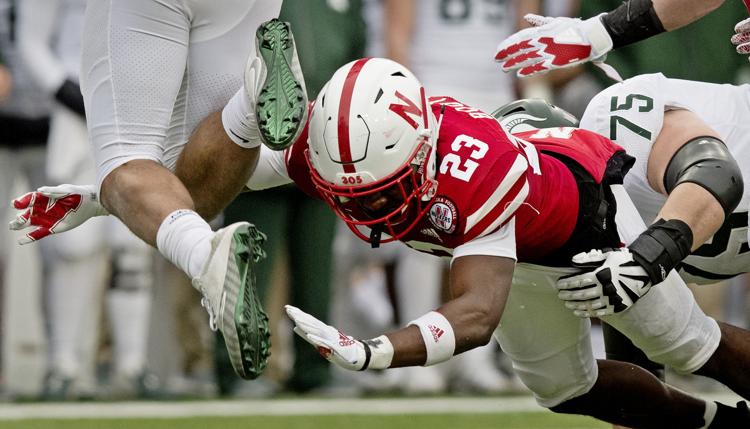 Michigan State vs. Nebraska, 11.17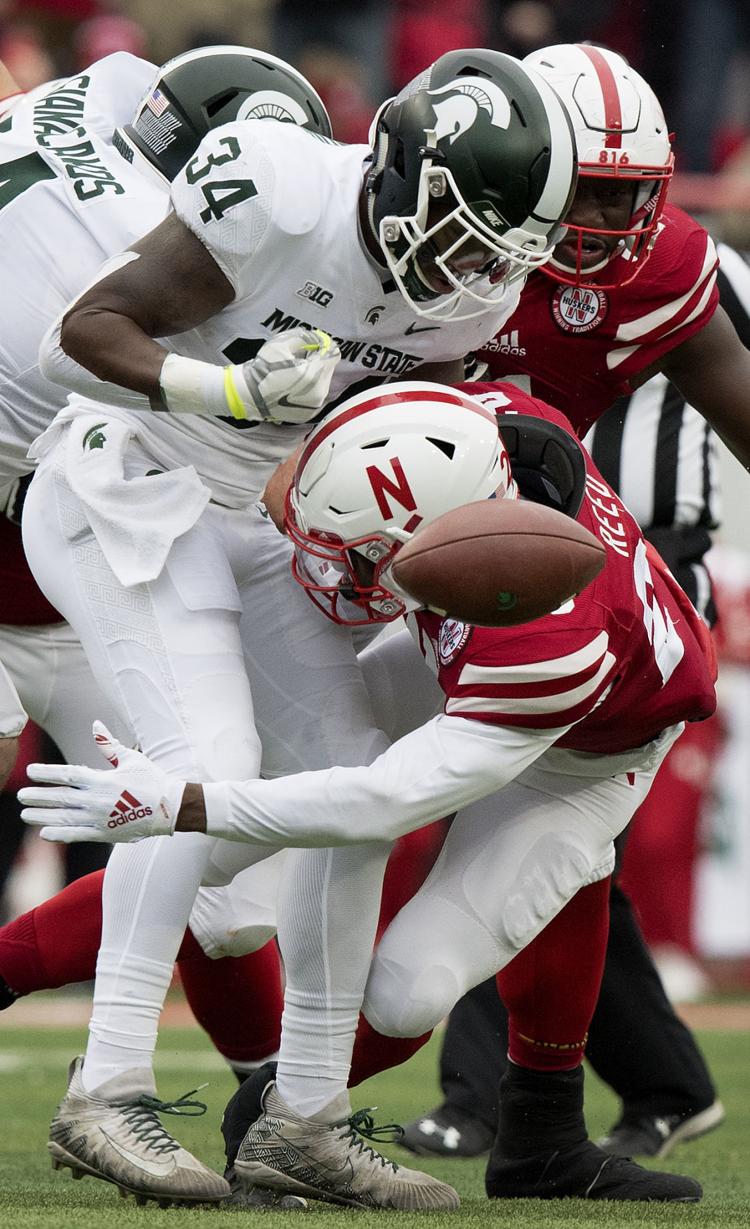 Michigan State vs. Nebraska, 11.17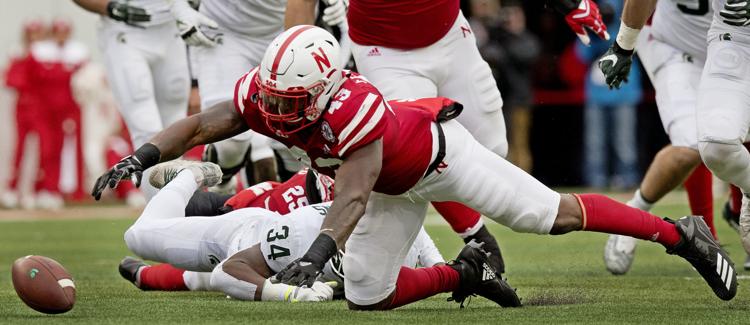 Michigan State vs. Nebraska, 11.17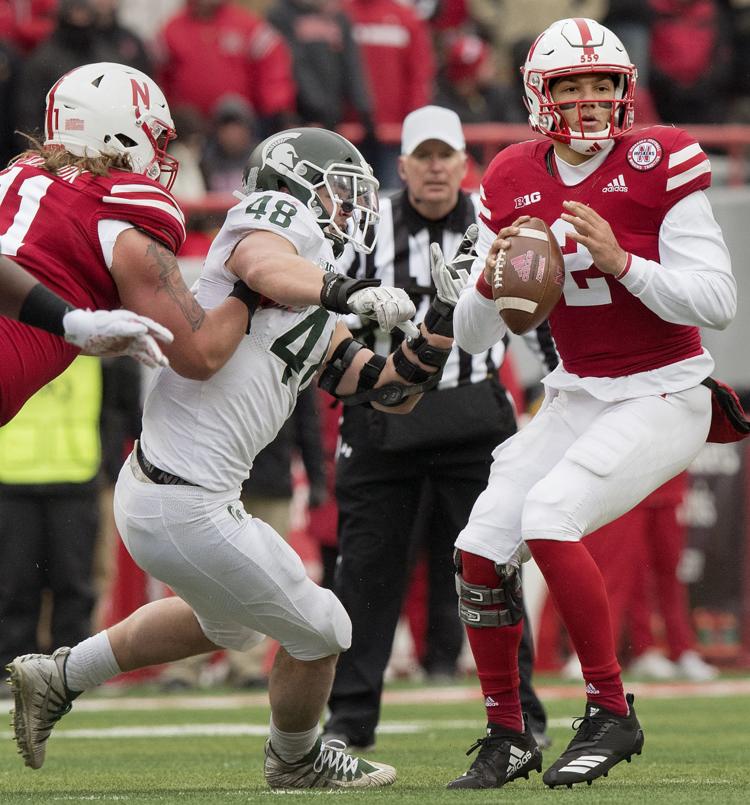 Michigan State vs. Nebraska, 11.17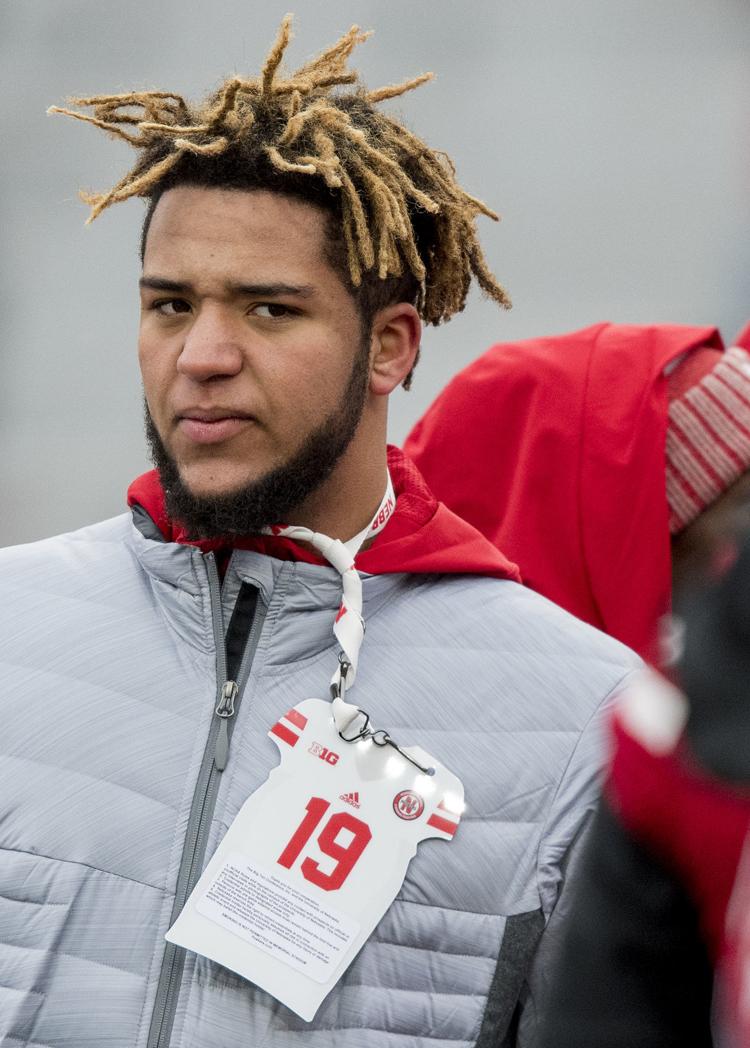 Michigan State vs. Nebraska, 11.17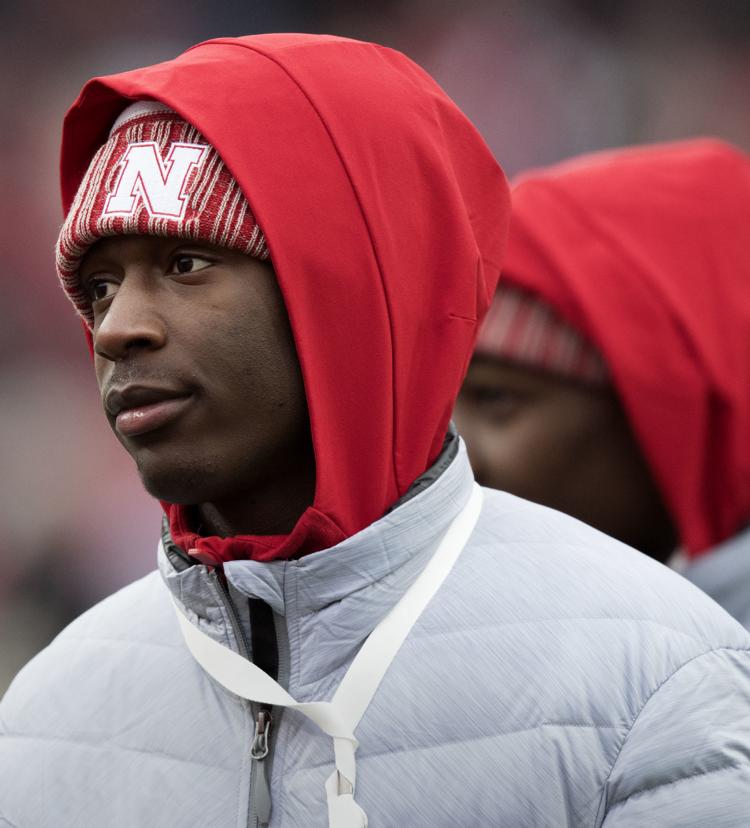 Michigan State vs. Nebraska, 11.17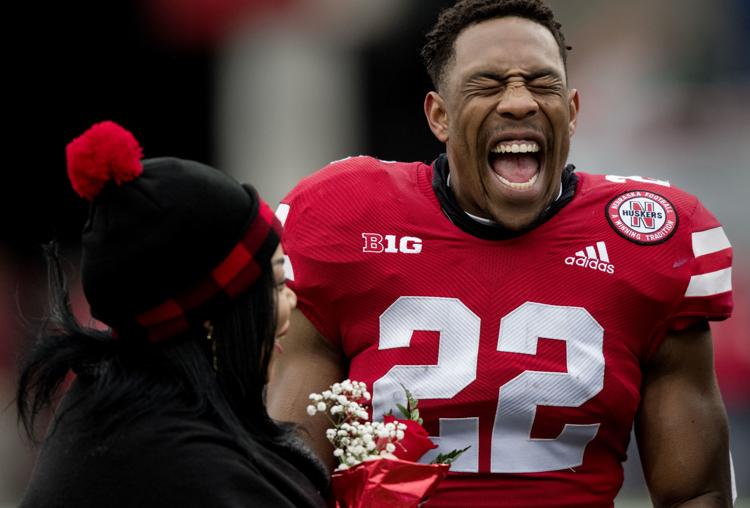 Michigan State vs. Nebraska, 11.17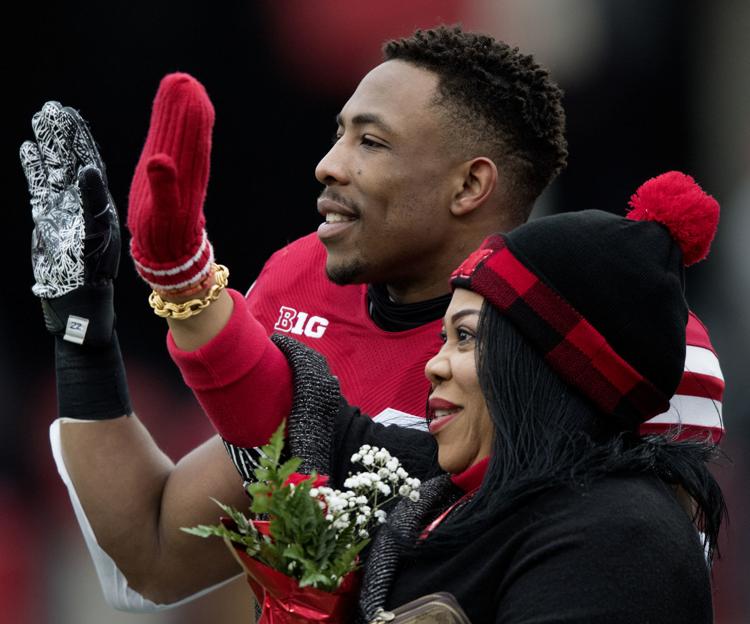 Michigan State vs. Nebraska, 11.17